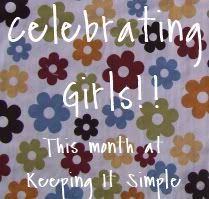 Scrapbooking for girls is so much fun!! I found this awesome pack of paper and I'm loving using it! Then I just bought one image off of
Silhouette
's online store for $.99. It was a layered flower, so whenever you cut it, you get two flowers. I love being able to make the flowers different sizes, so much better than a punch that is just one size!
I really liked this picture, so I decided to make it stand out. I sewed around it!
This is what the layered flower looks like! I just cut one out of pink and one out of brown.
I actually use the cover page of the pack of paper I got. There was a sample of all of the paper in it, so I just cut those out and sewed around them.