My 4 year old is obsessed with nuts right now. Not the food kind, but the hardware. He has a collection going. We even went to Home Depot and he got to pick our 4 nuts, he was so excited!!
I thought that it would be fun to make him a shirt with a nut on it. He LOVES it!! He wants to wear it all the time. I just used my
Silhouette
and flocked white
heat transfer paper
and it was super quick and easy to make!
Here he is with his nut and shirt!
I love the heat transfer paper because it actually looks professional. The cuts are nice and clean!
I also made one for my son for his birthday.
Right now
Silhouette
is having a promotion on their
fabric interfacing.
You can get the Silhouette SD, both kinds of fabric interfacing and 1 roll of white flocked
heat transfer
for $229!! If you don't need the machine, you can get the
fabric interfacing
for 25%. Just use code SIMPLE at checkout. This deal is only good through Sunday!!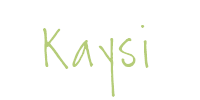 Check out these sites!!