Today I am very excited to be doing a review for an etsy shop called
Babes 'n Beads.
The shop is full of things for your little one!!
It comes in several different fabrics that are so cute!!
And these:
Lots of their dresses and skirts, you get to pick the fabric and size and they make it for you! And all of their skirts' waists are adjustable, so it grows with your child, how awesome is that?!
I got the privilege to have a custom order done by one of the creators, Sharlie and it was great! I loved everything that I got for my little girl!
Here is the layered cake skirt that I got. It's so fun and cute!! My daughter looks so cute in it. It's nice and long so she can wear if for a long time, rather than a couple of months. My favorite part is the adjustable waist, that's just genius!!
The quality of the fabric and sewing is great, she really knows what she's are doing! Aren't those fabrics so fun together?!
The next thing that I got was this peacock vintage headband. Doesn't it look so cute on my little girl's head? Well I think so!! I love how it looks and the colors are so great! The headband is interchangeable, so I can use any of my clips with it too!
The colors are just beautiful together!
I'm very impressed with everything that I got from there. It all is so beautiful and made very well! I love that my baby can wear her skirt for a long time!
Not only were all of items beautiful, the prices were so affordable too! I think we all know that making things isn't cheap sometimes, with the cost of a pattern, fabric and everything else, it really starts to add up. And I know that if I attempted to make it, it wouldn't look half as good! :)
So go check out
Babes 'n Beads,
make sure you have some time, because you will be browsing for awhile!!
Sharlie is offering my readers FREE shipping to the US, now until Easter. Just enter code SHIP4SPRING. Check out their
facebook page
for random coupon codes for their fans.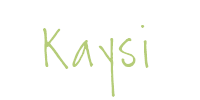 Check out these sites!!