I love clothes, I love buying clothes for my kids, I just love clothes! So I love when I discover new places to shop! Have you ever heard of
Tea
?
I got to review some of their clothes and let me tell you, they are adorable!! My kids were sooooo excited to get some new clothes in the mail. I was so impressed with them! They are a really good quality.
My oldest son loved his button up shirt! It even has a button and strap on the sleeve so you can roll up the sleeves. The colors are so nice and the shirt is very comfy! I love that he can wear this shirt to church or just to play. He looks so handsome and grown up in it!
My 4 year got an awesome submarine t-shirt that he just loves! He wanted to wear it immediately, but I told him he had to wait until after pictures. The t-shirt is sooooo soft, it is great! It will be prefect for him to wear this spring and summer!
My 2 year old got his awesome little hoodie! LOVE the design and colors of it! I love hoodies for kids in the spring because you can layer them. It's chilly in the morning but nice in the afternoon. My little boy was so excited when he found out that there was a pocket, he just kept on putting his hands into it! The hoodie was actually a nice thick fabric, so it will keep him warm on those cool days.
And my little girl got this adorable dress!! It looks so cute on! The fabric is so nice and fun! I love the purple (I get sick of pink sometimes...) and the design!
I was really impressed with the quality of the clothes. It seems like some stores' clothes aren't made as well as they used to. Too many times have my kids shirts gotten random holes in them or the sweatshirts are as thin as a shirt. These clothes are definitely much better than that. Plus, they are very stylish! I feel like my kids look cool! :)
So go head over to
Tea
and take a look around, I bet you'll like what you see!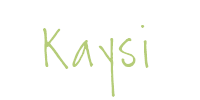 Check out these sites!!