I'm still really new to this whole sewing thing. There is a ton out there I don't know about. Well I just discovered elastic thread and I LOVE it!!! I'm going to start putting ruffles on everything because they are so much easier with elastic thread!!
I made my Easter skirt and for the top I shirred it with elastic thread and then for the ruffles I used elastic thread.
Here is how I made the ruffles:
1) I took the elastic thread and put it onto my bobbin, by hand.
2) I zig-zagged the edges and then using my longest straight stitch, I sewed the strip. I back stitched at the beginning and end of the strip to make sure it stayed.
See how it automatically gathered as you are sewing, so awesome!!
The fabric is about half it size in length. So much easier than puller the thread through!!
I then sewed the ruffle onto the skirt using regular thread.
Now for the shirred top. I did 6 rows.
2) I used 5 more rows about 1/2 inch apart. I made sure that when I was sewing, that the fabric was stretched out flat.
Now I have a waist band for my skirt.
This skirt was so easy to make! It only took 30 minutes!
Here's my little girl's Easter dress, done the same way as my skirt.
For the top, I did 12 rows with the elastic thread.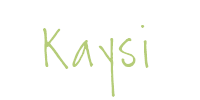 Check out these sites!!