Have you heard that the
Silhouette
now cuts fabric? Well it does and it's awesome!!! I finally got some fabric interfacing (they sold out last time) and got to make my first appliquéd onesie!
Right now
Silhouette
is having a promotion on their
fabric interfacing.
You can get the Silhouette SD, both kinds of fabric interfacing and 1 roll of white flocked
heat transfer
for $229!! If you don't need the machine, you can get the
fabric interfacing
for 25%. Just use code SIMPLE at checkout. This deal is only good today through the 27th of March, so miss it!!
Now for this cute onesie I made for my little girl
This is how I made it:
1) First I set up my design in Silhouette Studio. I wanted to use 2 fabrics, so I made two cupcakes. If you have the drawing on the outside of the white, it won't cut it.
2) Then I cut my sewable fabric interfacing and fabric.
3) Place the fabric onto the rough side of the paper. Then iron it for 2 seconds.
Here's my two fabrics together.
4) Remove the back paper
5) Then place it onto the thick media mat. Make sure that you don't put the fabric onto the green or it will get bunched up under the rolls (that happened to me)
6) Feed the fabric into your Silhouette and use the appropriate settings.
7) Remove the cut images. You may have to cut the threads to remove it.
8) Iron the images onto the shirt for about 10 seconds.
9) Sew the image onto the shirt. I used a straight stitch because I wanted some fraying.
For the words, I used yellow heat transfer paper (I knew that I wouldn't be able to sew the letters on). I cut it out and then ironed it onto the shirt. For tutorial on heat transfer paper, go
here
.
And that's it!! I'm can't wait to do more with this awesome stuff!
Go to
Silhouette
and get your fabric interfacing now!!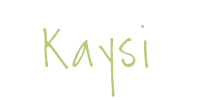 Check out these sites!!