This post is part of a social shopper marketing insight campaign with
Pollinate Media Group
™ and KuKee, but all my opinions are my own. #pmedia #helllokittyletsplay
http://cmp.ly/3/8vNxcO
.
My little girl just turned 3 this past week and it has been so fun to see her grow up and start caring about fashion and dressing up. I love being able to put her in fun ruffly dresses and clothes. The new line from Hello Kitty called Let's Play has some adorable clothes! I seriously loved all the fun designs and colors.


I found the outfits at Macy's. Isn't all of it so stinkin' cute! I had a hard time deciding on what to get my little girl since there was so much cuteness. I wanted it all :). Watch for the Black Friday and Cyber Monday sales on this great line at Macy's.
It's the Let's Play Dress Up line so fun? I couldn't pass up this dress with the super cute vest! It's so fun and girly! When I was taking pictures, she just started to jump without me telling her to. She loved how the skirt moved when she jumped! And she must have been so excited about the dress.
Another fun thing about this line is that there is a little velcro dress that you can put on the Hello Kitty on the front. Who knew that clothes could be so fun?!
I also had to get her a cute long sleeve shirt. It's perfect for winter. I just love the plaid of this shirt. And the leggings went great with it too.
And isn't this dress just adorable? I just love the design of it!
What's cool about this line of clothes is that they have a tag on them that you can scan using your phone and the
KuKee app
. The little pink tag with the Hello Kitty is what you scan.
Here is my little girl doing it herself. She was so excited about scanning her clothes. She thought it was so cool. It's really fun. In the Dress Up line you get to change the clothes for the Hello Kitty. Of course my little girl had to pick purple, it's her favorite color! And then you take a picture at the end once you pick the outfit for Hello Kitty. You can even add some jewels to the pictures.
The KuKee app has been fun to use. You don't have to have the Hello Kitty clothes to enjoy the fun. They have these color markers and you can scan them when you find them. I found some on their
Pinterest
board. Here are the instructions on how to use it.
It's super easy to do!
We found the green marker online and so I scanned it and let her take a fun picture. You can go on a scavenger hunt and find all of the different colored markers and then when you find them all you get different overlays and effects for the pictures.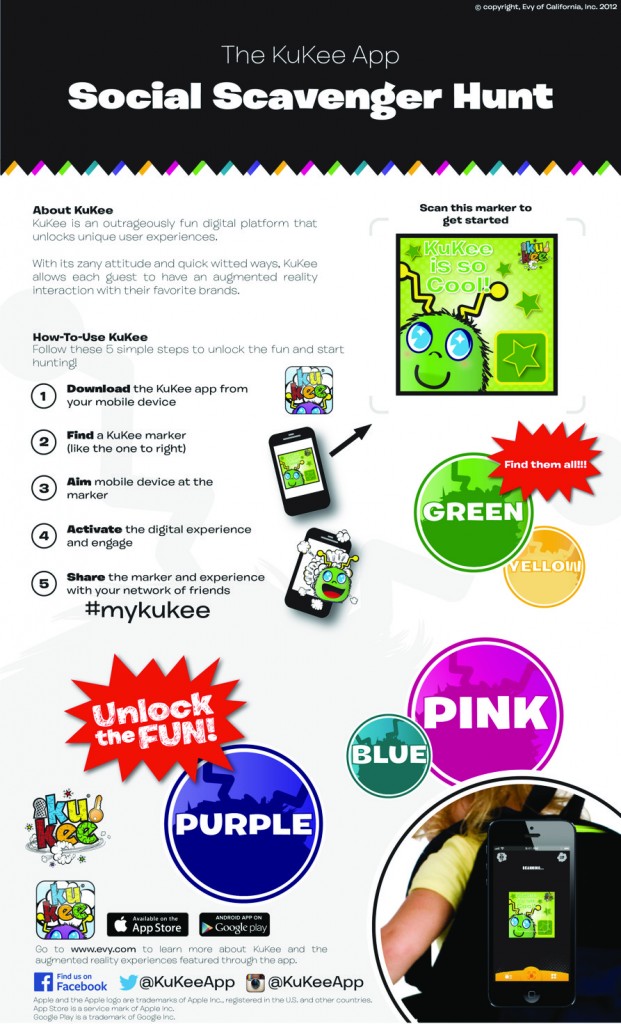 It's pretty fun for the kids to play with. Oh and did I mention that the app is free, woohoo!

To keep up with KuKee, follow them on Facebook, Instagram and Twitter.
I would love it if you followed along.