I love counting down things. I secretly counted down the days to my birthday :). So I wanted to make some blocks so the kids could help me count down. We just finished counting down to my son's birthday (yesterday) and now we are going to count down to the end of tax season!
These are easy to make, just cut up a 4×4 into blocks, paint and then add some vinyl. I then cut a 2×4 to put it onto. One block needs numbers, 1, 2, 3, 4, 5, 6 and the other one needs 1, 2, 3, 7, 8, 0. The 6 will be both 6 and 9. You can count down from 43 this way.
If you would like to count down from 100, you will need a third block with the numbers 0, 4, 5, 6, 7, and 8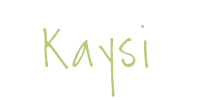 Check out these sites!!