There is something about spring that makes me what a completely new wardrobe. I just want something new and fresh. Since I don't have the money to get a new wardrobe, I guess refashioning shirts will have to work for now :). I saw this
idea
and wanted to do it!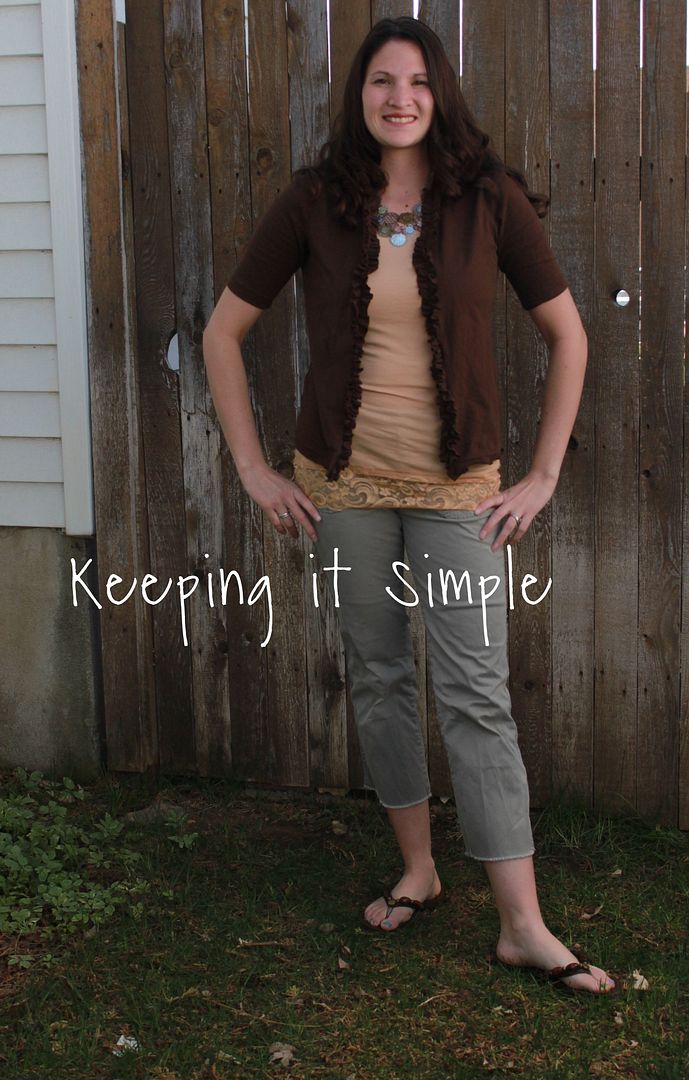 This is how I made it:
I took a shirt. I got this one for $1 at Walmart.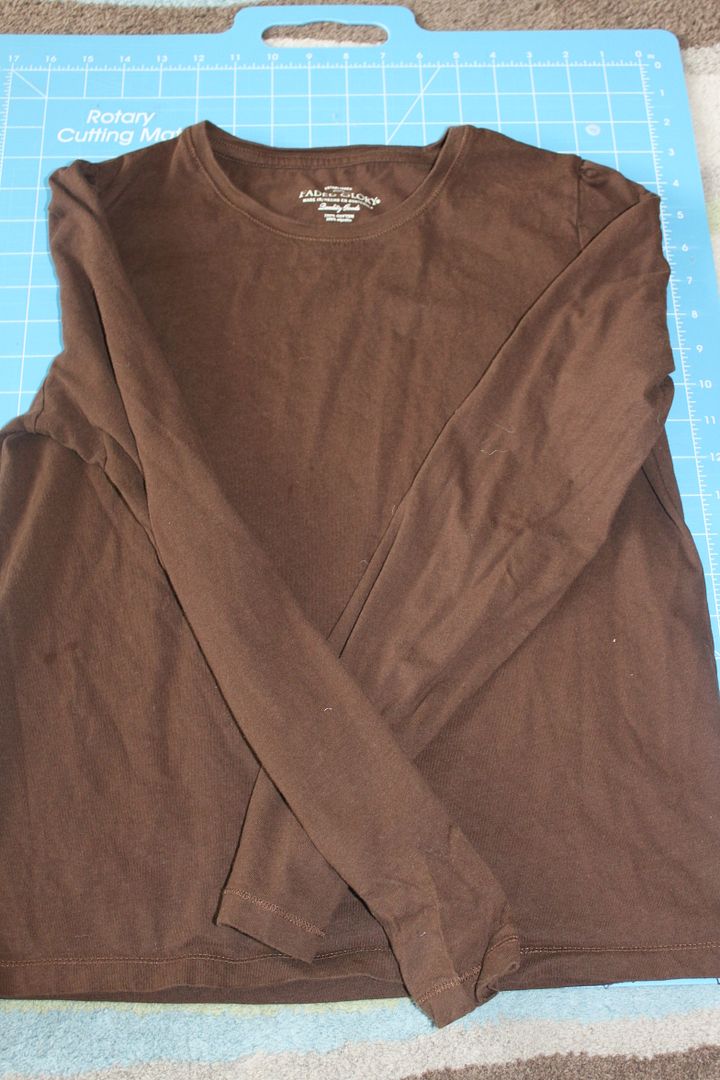 I cut the shirt in the middle.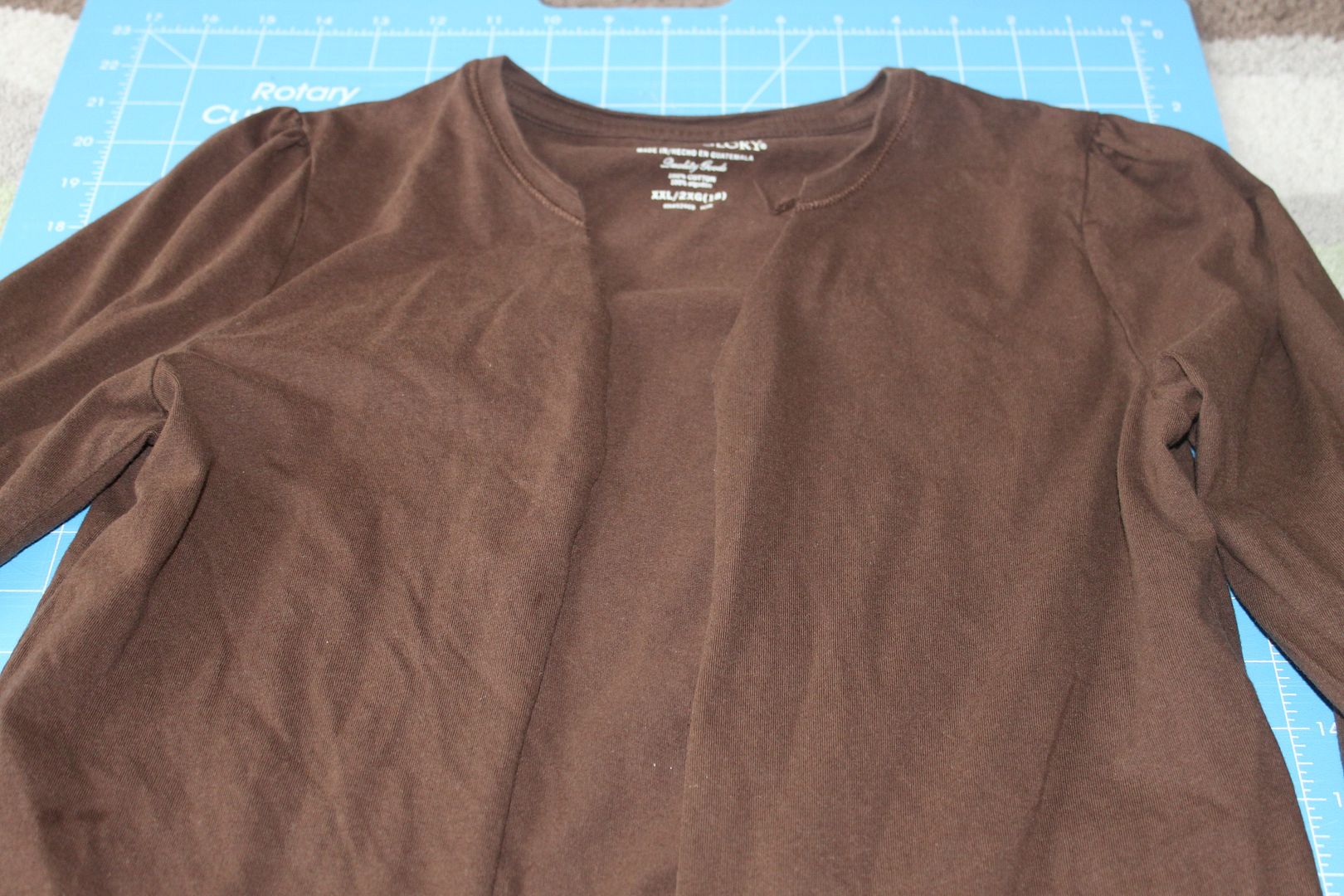 I cut off the sleeves and then cut them into 1 1/2" strips.
I sewed all the strips together and then made them ruffly.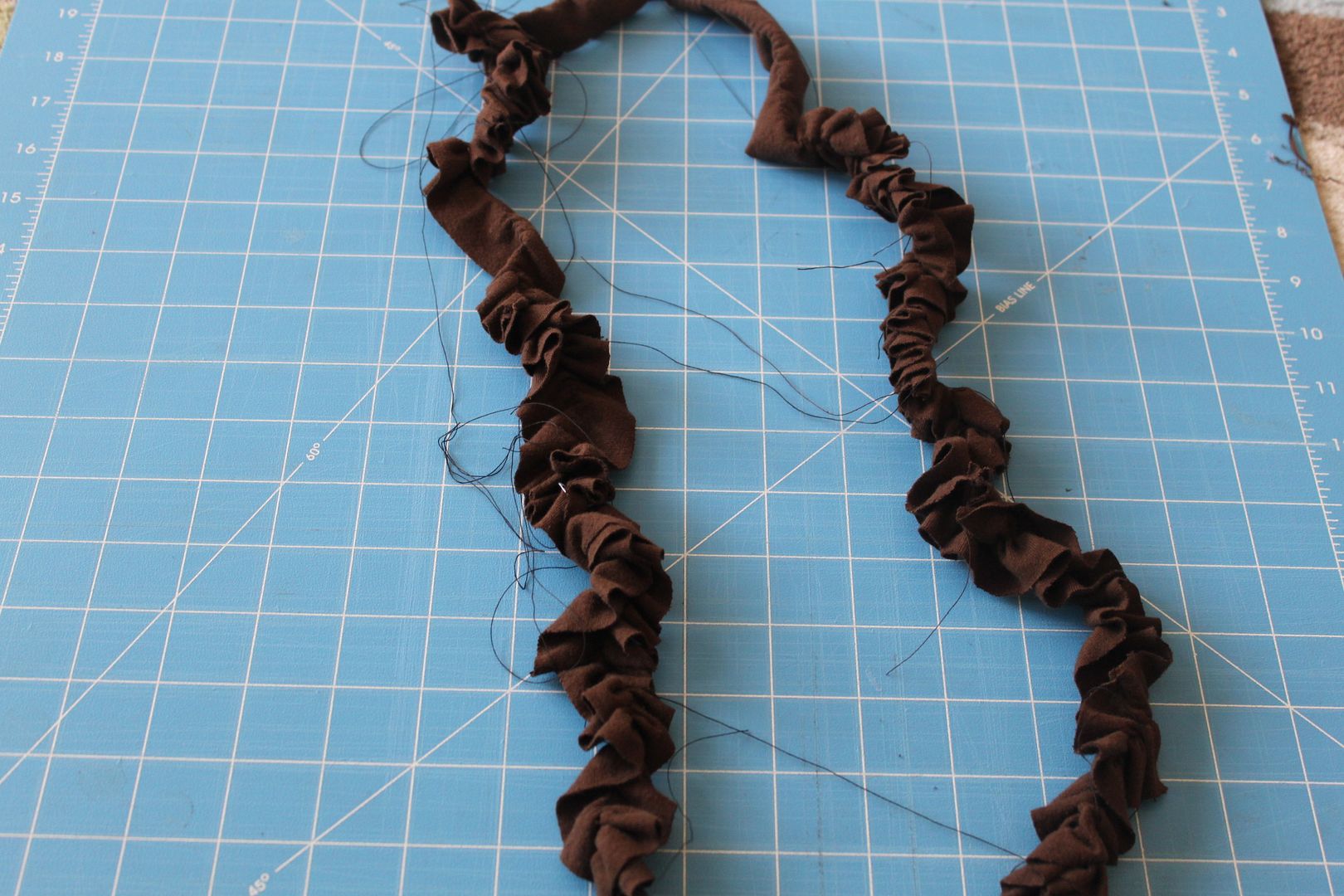 I pinned the ruffles onto the shirt and then sewed it on.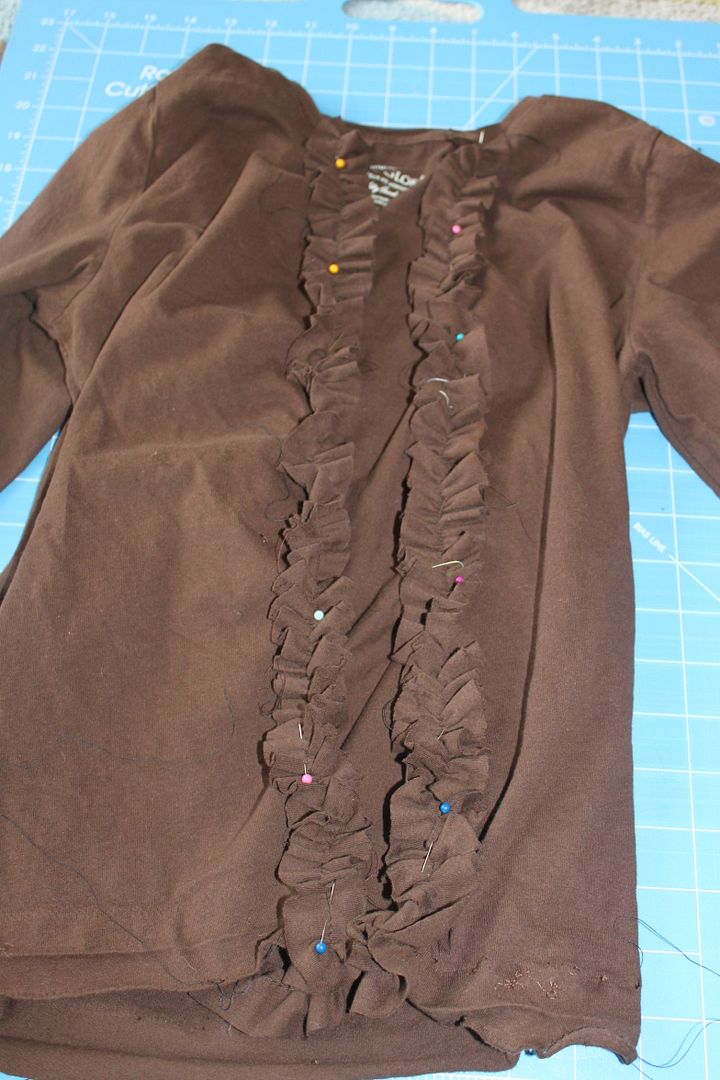 And that's it! Super easy and quick. Now I have something to wear over my cute tank tops :)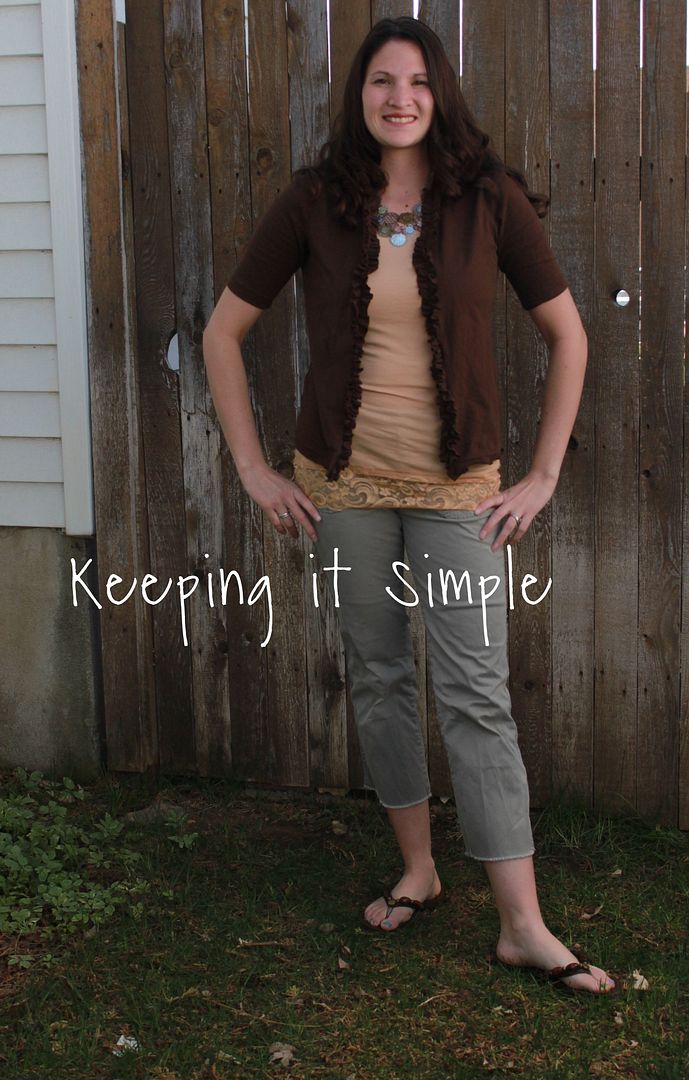 I have made several of these.
Here is a turquoise one that took only 15 minutes to make! I just hemmed the middle and put some rosettes on the side.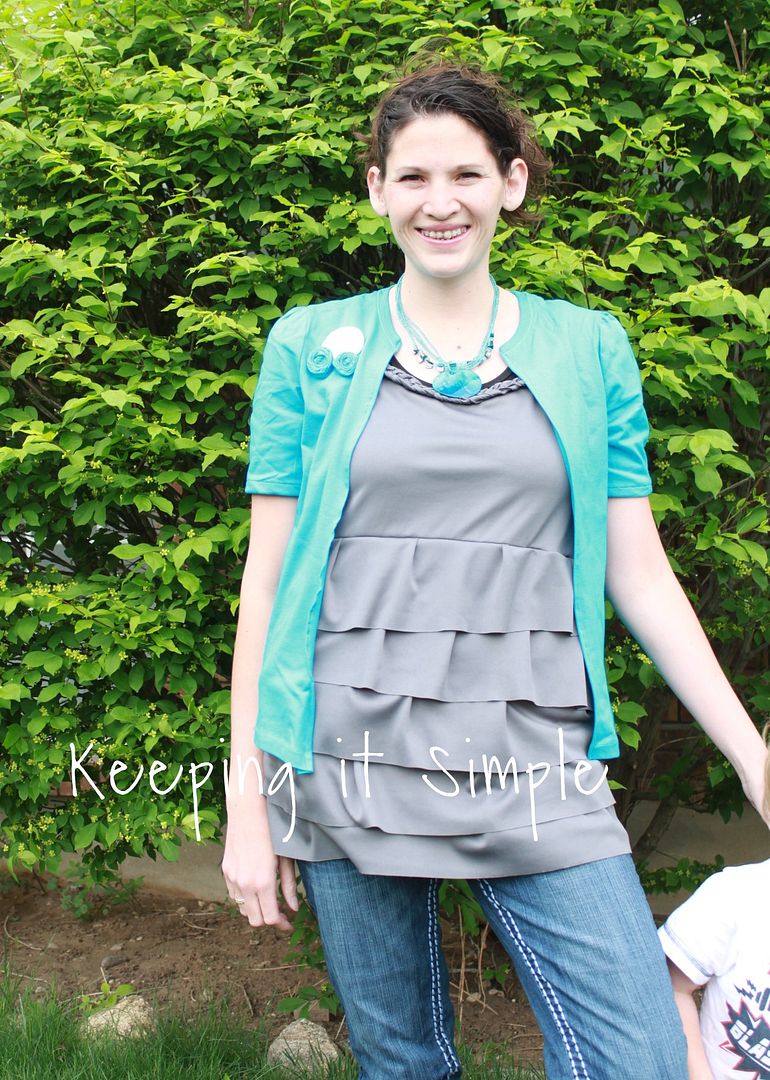 And a grey one. I did it just like my brown one but added a couple more ruffles to the sides, so there are 3 ruffles on each side, not just one down the middle.