This post contains affiliate links.
Now that it's getting warmer, I have been running more and more. I love having my phone with me, it has a GPS tracker that tracks my pace, mileage and route. I also love to listen to Pandora while I run. But I cannot stand to having another on my arm. It cuts off my circulation to my hands, so I don't use them. Not all of my pants/shorts have pockets, so a lot of times I just go without. I didn't want to do that, so I came up with a little pouch that I can wear and put my phone in (and other things like a key, money or camera).
This is how I made it:
I use some super cute fabric that I bought at Hobby Lobby, a zipper and cute elastic.
I cut the fabric into 6 pieces, each selection will have fabric on the front and back. The back panel pieces were cut 5.5"x7". The front has two selections (to put the zipper in). The tops ones were 7"x2" and the bottom ones were 7"x3.5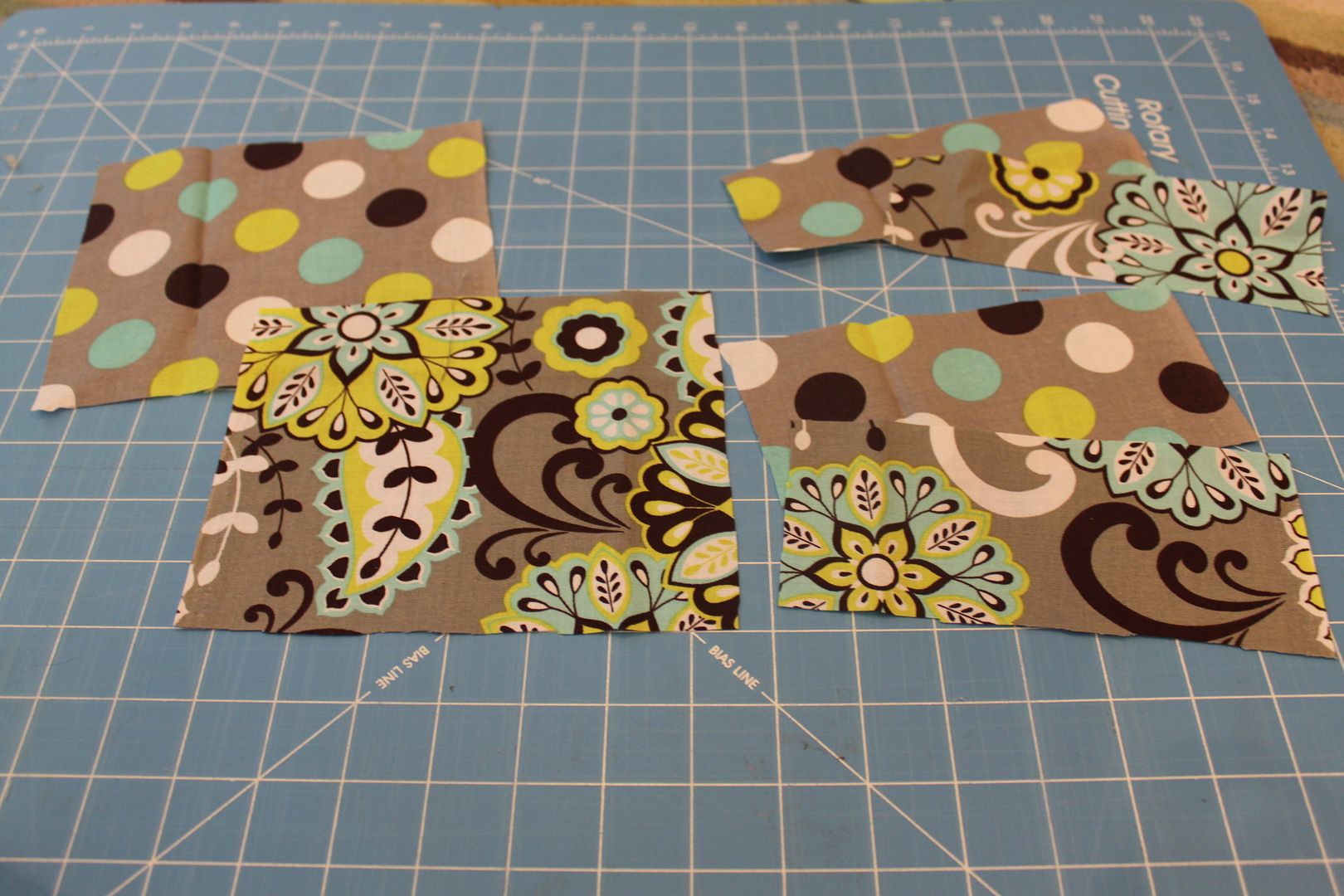 I took the third fabric and made a little ruffle out of it, because I like ruffles :)
I pinned and sewed the ruffle onto the front piece.
Now I took the 6 pieces and put them together. I sewed all them with the front facing each other, leaving the bottom open so I could flip it inside out.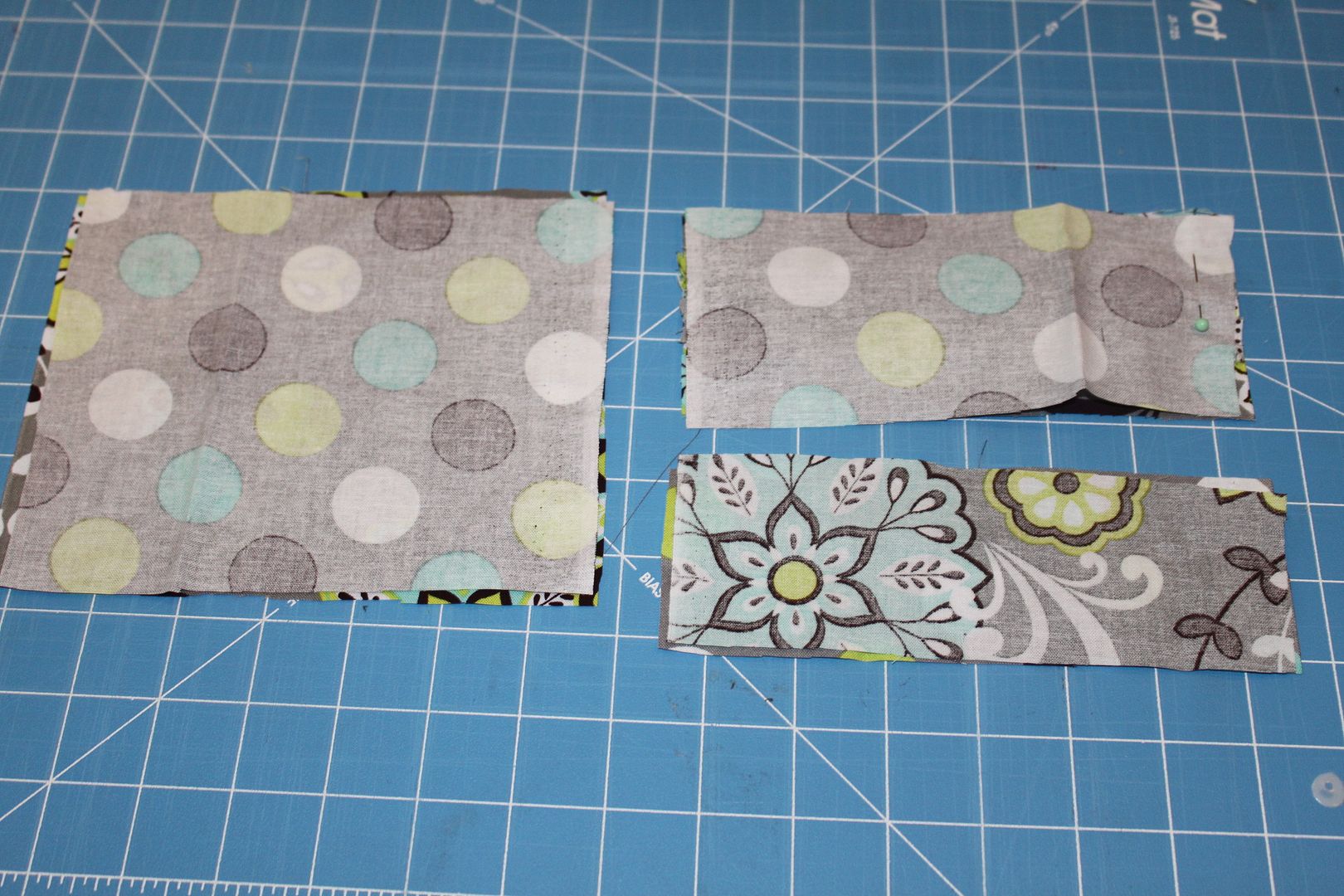 Here they are flipped inside out.
Now for the zipper. I cut the it to the length that I need. I wanted the zipper part to be 5.5" and the whole thing to be 7". I sewed the end so the zipper will stop.
I put the front pieces onto the zipper and sewed them onto the zipper.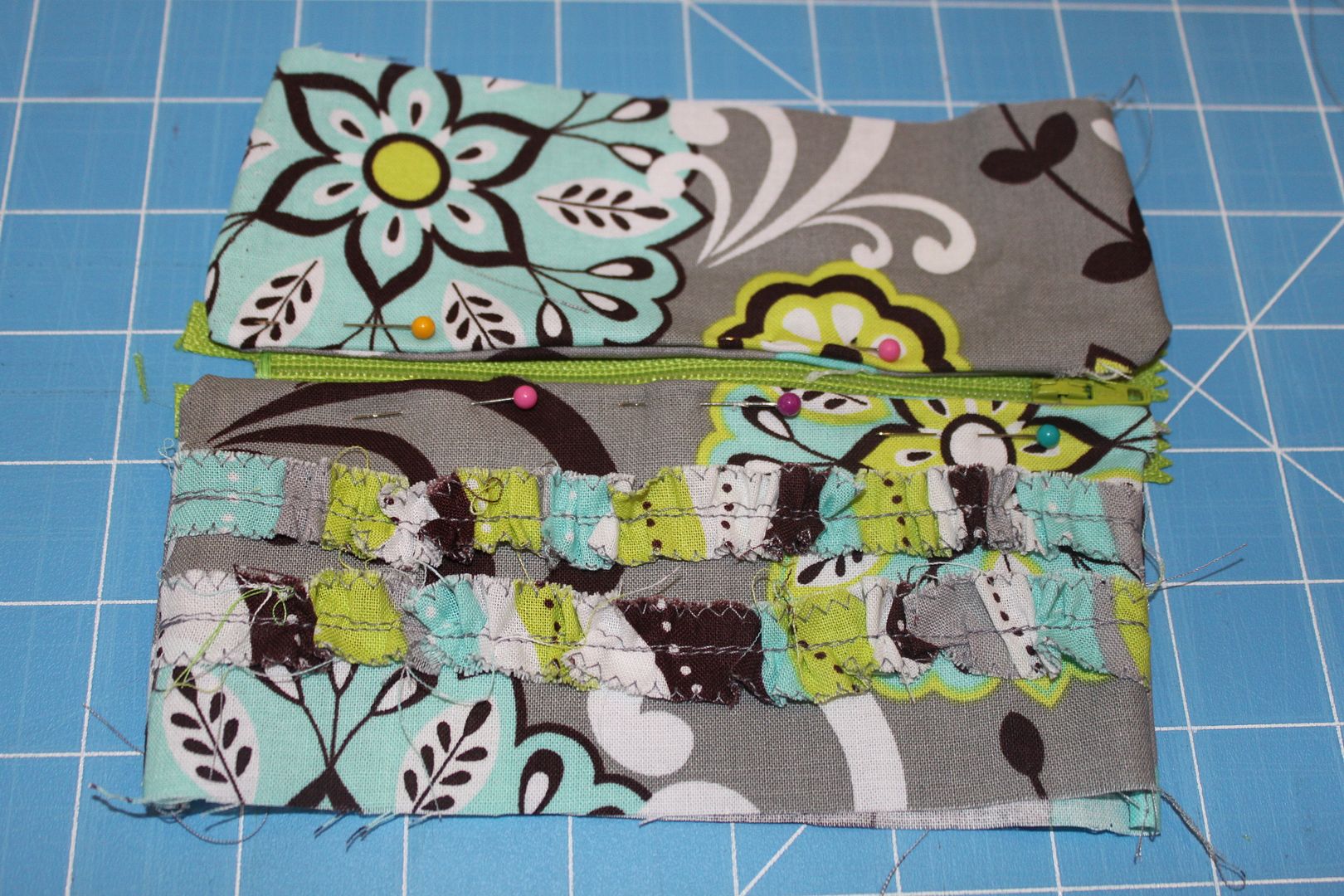 Now for elastic. I measured enough to go around me, but I want it to be snug so it doesn't fall while I'm running. I pinned it to the sides of the front.
I stuffed the elastic into the little pouch and then place the back onto it.
I sewed the pouch together. On the bottom I sewed it twice because there will have the weight of the phone and I really don't want it to fall out :)
I flipped in inside out and now I have a little pouch to wear while running!!
And here it is on. It kinda looks like a fanny pack, but so much cuter, right?
I did use this while running and it was awesome! The elastic was tight enough that it didn't fall at all and with my shirt over it I didn't notice it at all.
I do a lot of cleaning in my pajamas, so I will put this on and listen to pandora as I clean, it's awesome and makes cleaning much better!!