Karen, the creator, is actually one of my friends from high school and she is crazy talented!!! I love looking around her shop and seeing all of the cute things that she makes.
Here are some of the awesome things that she has in her shop:
Isn't this gorgeous?!
She even makes cases for iPods and iPads!
I love these!!
Karen made my little girl some super cute headbands. I love the colors! She did a great job too!
Karen has a ton more in her
shop
, so you should go and check it out right now!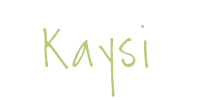 Check out these sites!!