This is a Sponsored post written by me on behalf of
Zyrtec
for
SocialSpark
. All opinions are 100% mine.
Allergies. Allergies are no fun, whatsoever. As I am getting older, I am getting allergies more and more. It seems like living in Nebraska and the country has really elevated them and am noticing them more and more. Luckily for me, they aren't horrible but I can definitely feel it. My poor 4 year old son has them pretty bad. He gets the puffy eyes, runny and red nose and all around sick feeling.
Luckily for people that suffer from allergies, there is medicine that can help. I know that it doesn't completely take away all symptoms, especially when it's really bad but it can help. Zyrtec can help with the those symptoms: itchy watery eyes, itchy nose, and sneezing. Once my son gets to be 6, he's definitely going to be taking something like Zyrtec,
Check out Zyrtec on Facebook
.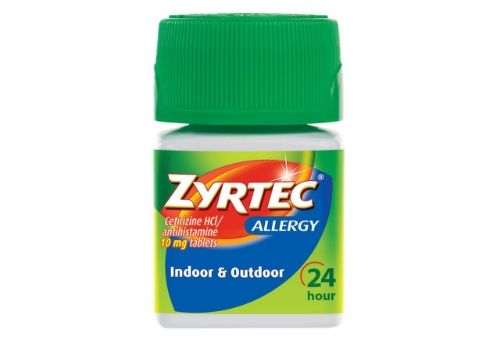 Along with allergies, you get the awesome (okay not so awesome)
Allergy Face
. You know, puffy eyes, red nose, and puffy face.
I know when I get the puffy eyes, I have a hard time wearing my contacts or any eye makeup because it irritates my eyes, especially mascara. When I can't wear makeup, I love to do my hair cute and wear a cute necklace to make my look better.
Here is an awesome video that gives some great beauty tips to help with the Allergy Face. I was really surprised to learn the stat that 96% of women suffer from allergies, crazy.
Zyrtec can help you feel better, but the Allegry Face beauty tips can make you look better. Combine these two things and maybe we can feel like a human again when allergies strike hard. Do you have any good beauty tips on how you look better when you have allergies? Let me know!