HAPPY NEW YEAR!!! 2011 is here!
In the month of January, I thought that it would be fun to have a month dedicated to being girls and what fun we can have being girls!!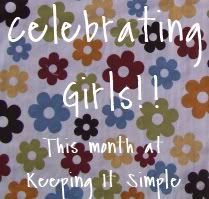 I just recently had my first little girl and I am loving making things for her. I've had so much fun, that I have found my own girlie side and have started making things for myself!! So this month all of my tutorials, crafts and scrapbook pages will be very girlie!!
Each Saturday, I will have a link party for you to share you girlie things!!
Help spread the word!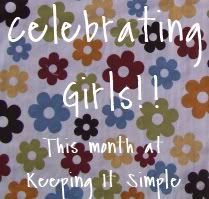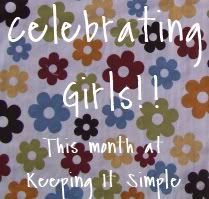 Now let's start the month off with a link party!!