Remember those awesome chairs that I got from the
garage sale
?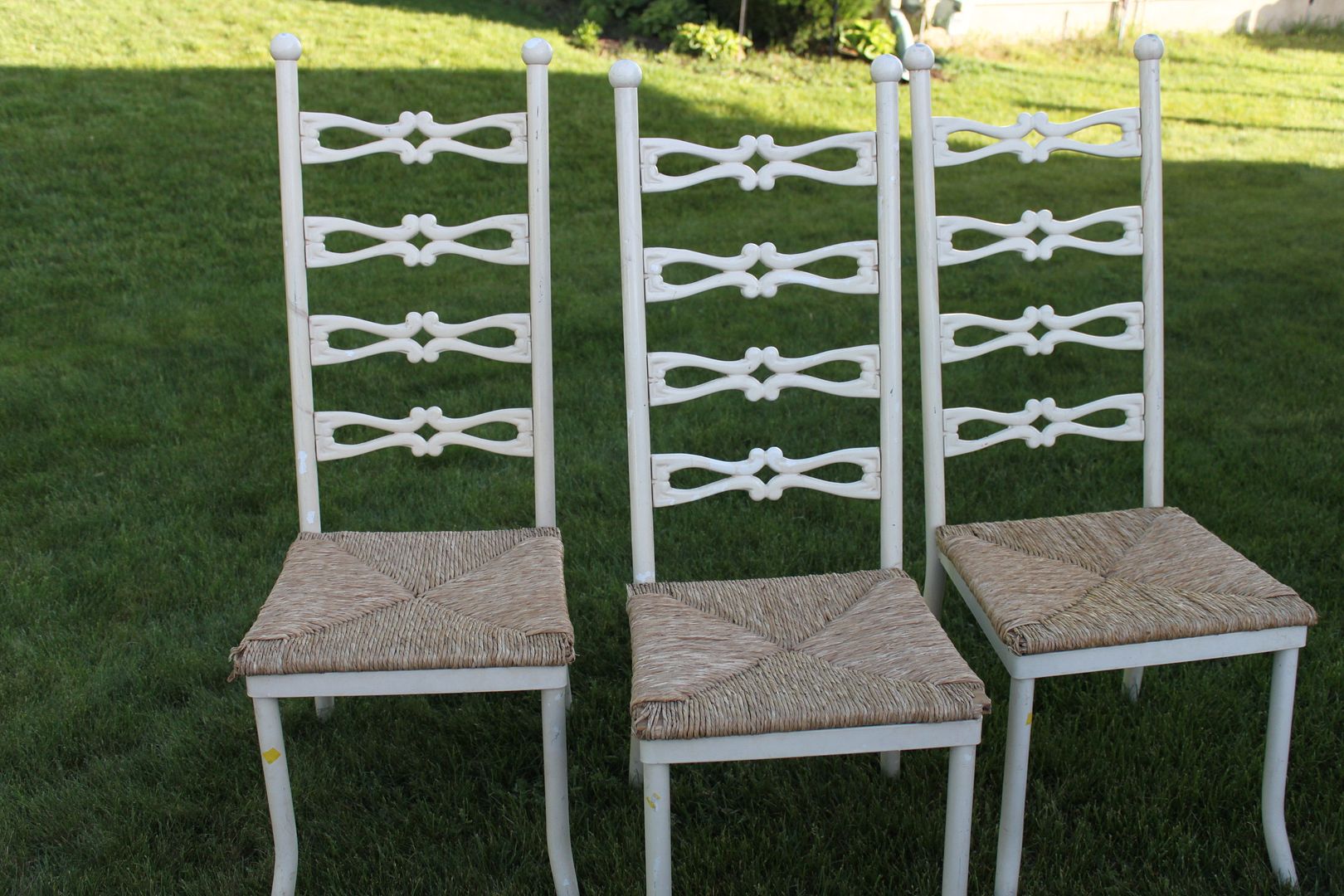 The funny thing is, it took a lot of work to get them! The sellers were sitting on them when we went to the garage sale and several times I had to ask them to get off so I could check them out. At one point, the second that I stopped touching one the lady put down her bag on it and sat down again. 🙂
Here is one of them that I redid for my computer desk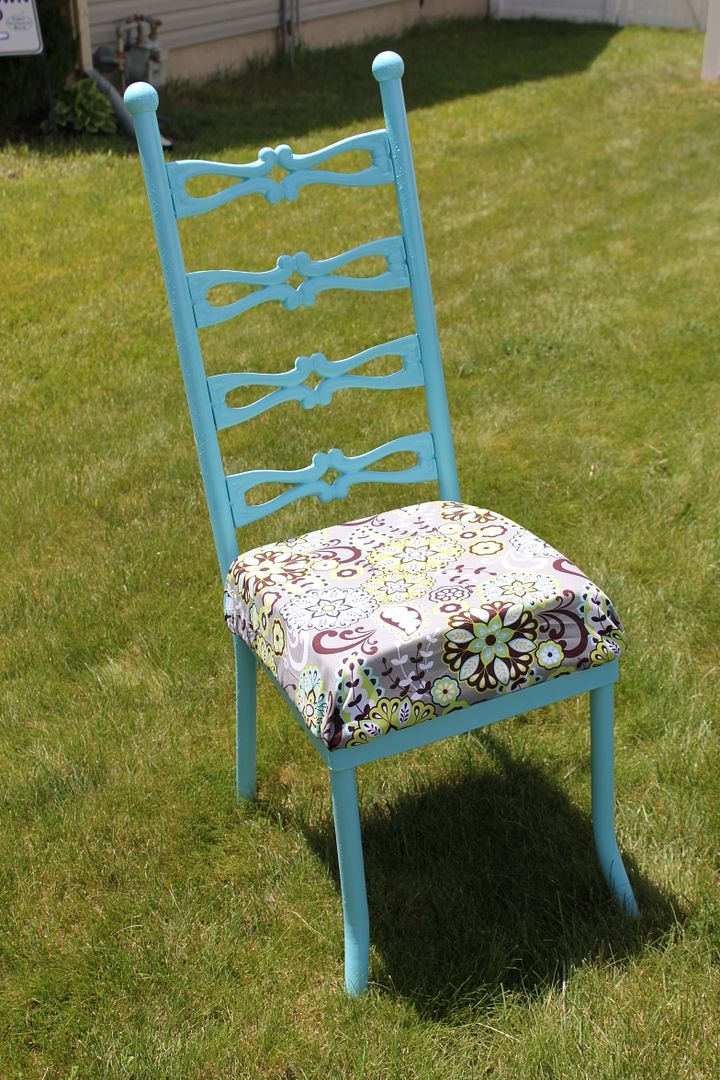 This is how I did it
First, I took off the seat of the chair.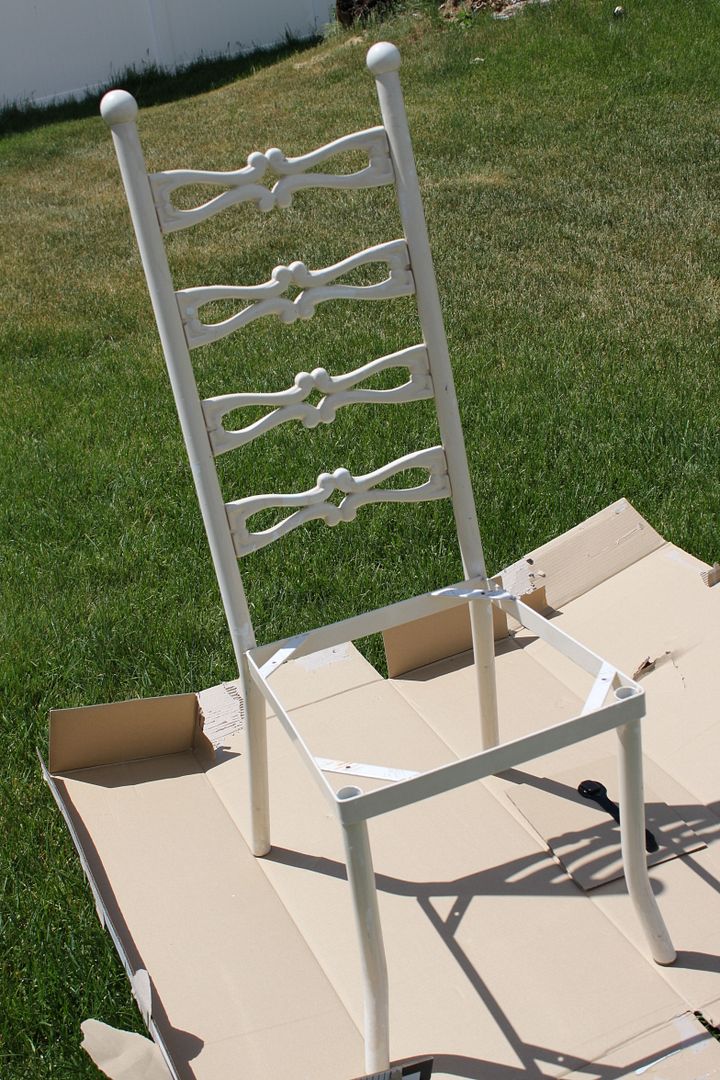 Then I painted it an awesome aqua blue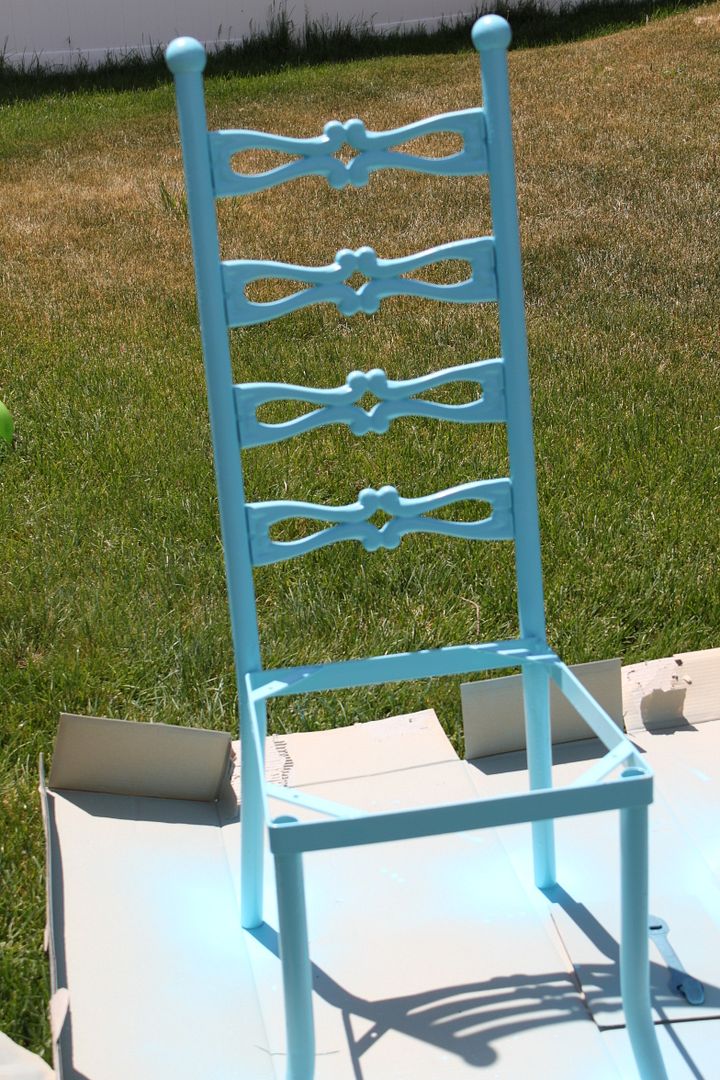 For the seat, I got some cushion from Hobby Lobby. I got a super thick one since I spend a lot of my time on the computer…. Then I found some cute fabric.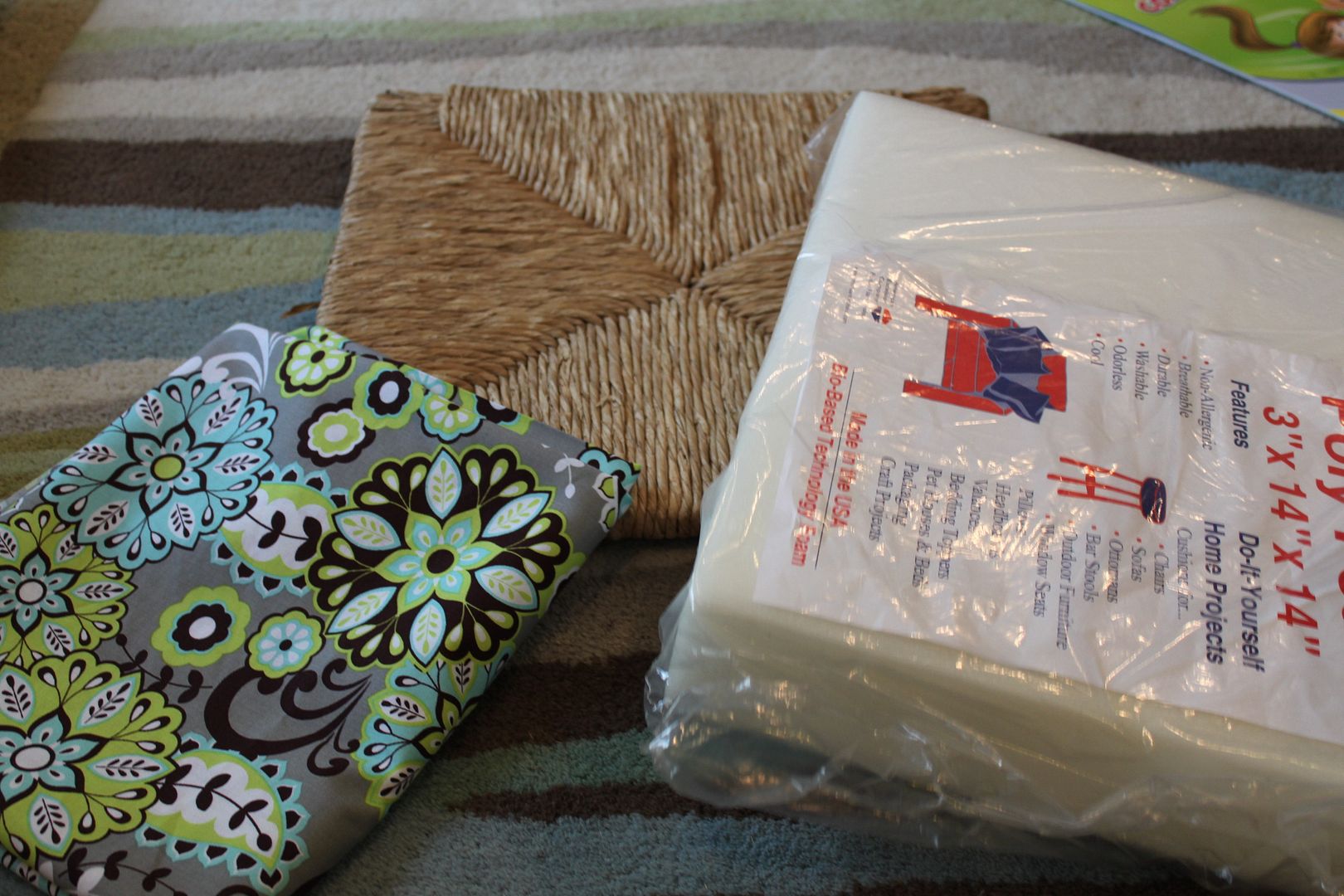 I put the cushion on to the seat and then wrapped it with the fabric. Then I stapled it (lots of staples).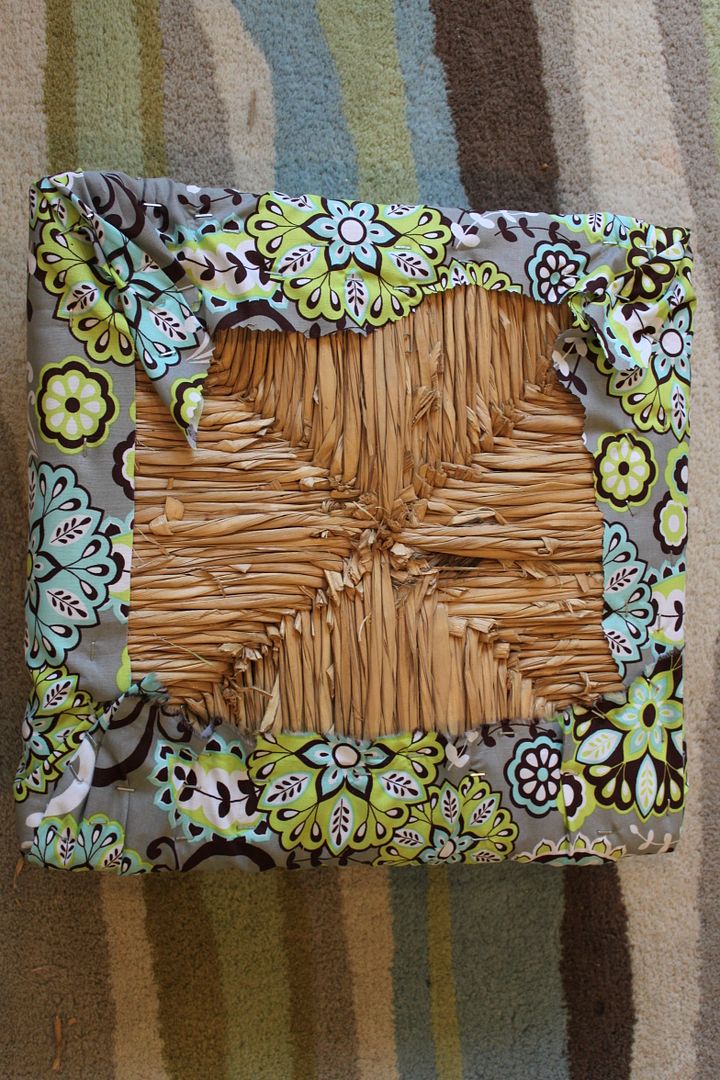 Then I screwed the seat back onto the chair.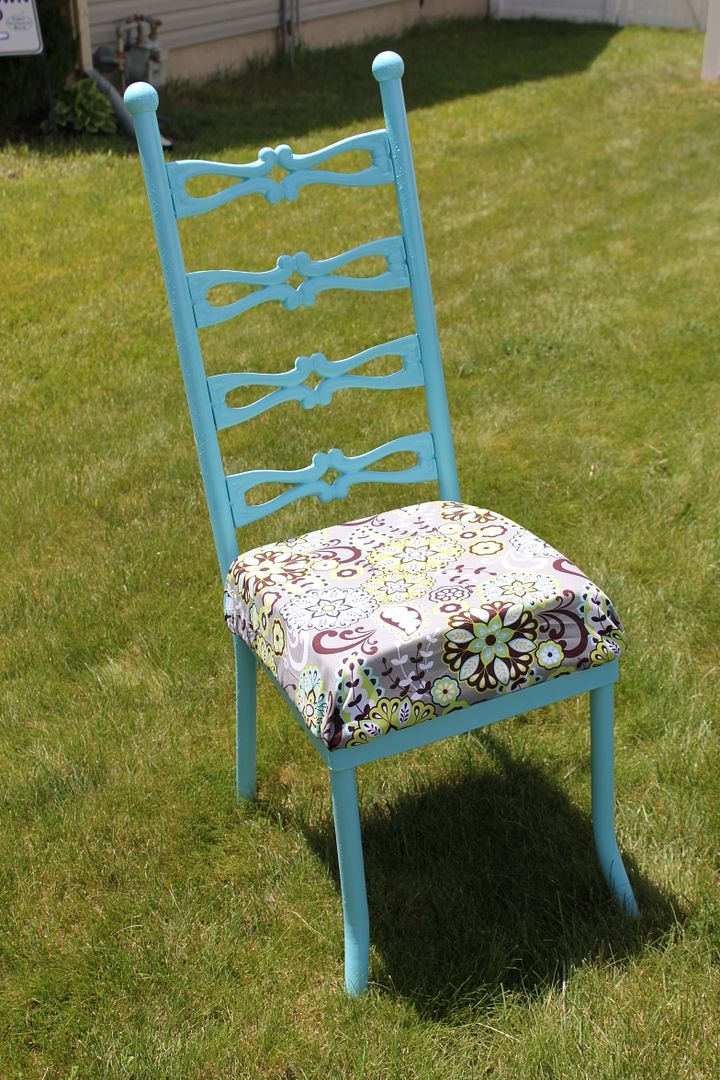 I love the brightness of it!! It really brightens up my room!
The back is fun too!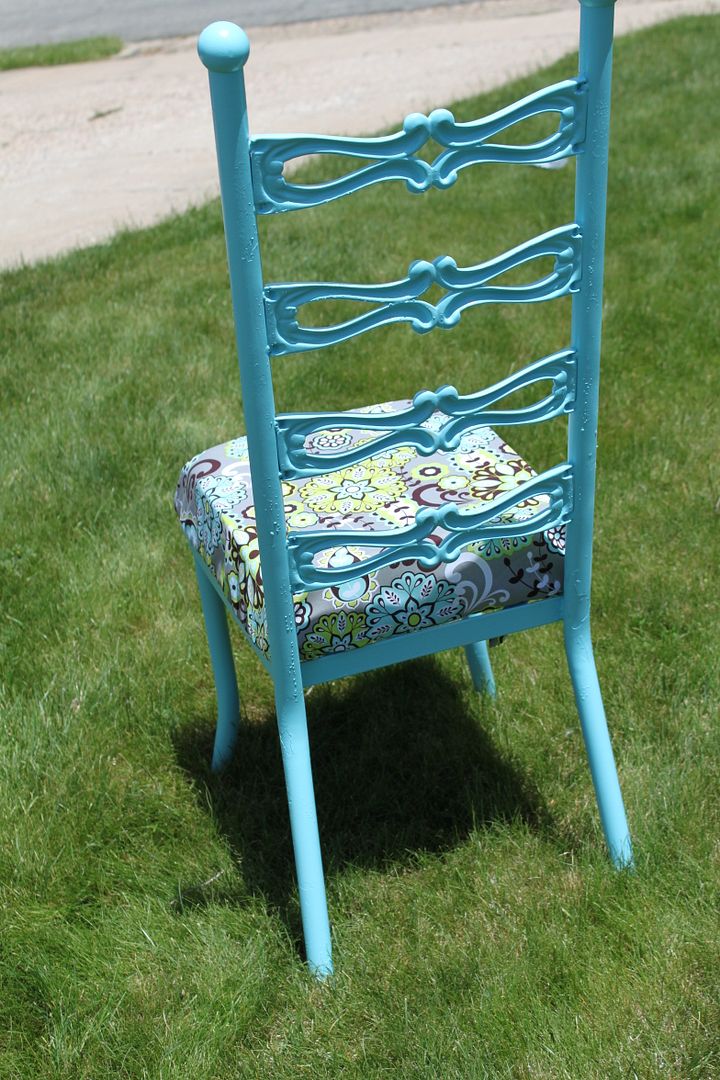 And I just love the fabric.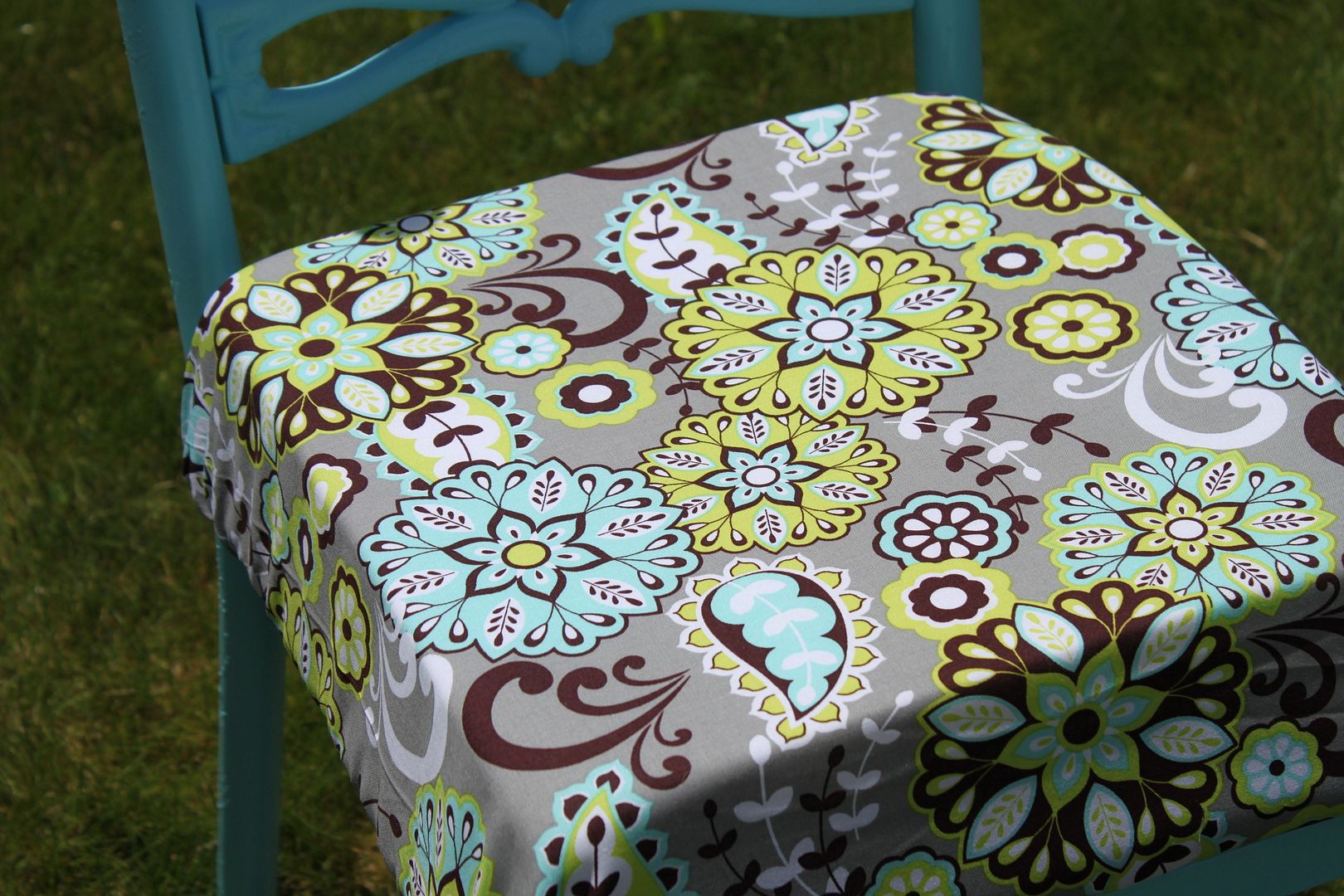 I love super easy and simple projects!!! This one only took about 30 minutes and that was with drying!