It is starting to warm up a little bit here and we are getting a little glimpse of spring!! It is getting me really excited to be able to send my kids outside and play. One problem, we don't have a great swing set. Luckily, CSN Stores have some awesome
wooden swing set
!! They also have some luxurious
patio sets
and beautiful
outdoor decor
!
I'm a big fan of
CSN Stores
!! When I want something for my house, I immediately go there and check out what they have to offer!
This year I would love to have some things for my back yard. Right now with have an ugly metal swing set that was just left by the previous owners.
This one would be much better!!
When we are out there with the kids, we sit on some awful fold up chairs.
I would love to have this instead:
When it's a super nice day and we want to eat outside, we pull out our card table with our four folding chairs (we have six people in our family).
It would be so much nicer to eat on this:
They have a whole lot more too!! So go check out
CSN Stores
now and see what you can get for yourself!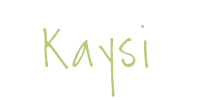 Check out these sites!!