Have you noticed that the size of my pictures have increased this past week. Well with this new change, I feel like I should address the elephant in the room….
My pictures
They aren't beautiful, they aren't edited. I'm sure a lot of you have noticed it. I'm not a photographer. I don't have an awesome camera. I have to use my flash so there is always a glare. I take pictures on the floor because that is usually where I am working. Honestly, I'm usually creating in the middle of the night or during nap time, so I'm always in a hurry. I just grab my camera and take a picture. So I apologize for my unedited, unprofessional pictures. But it's not going to change any time soon. 🙂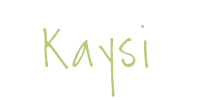 Check out these sites!!