This is a Sponsored post written by me on behalf of
Rubbermaid® All AccessTM Organizers
for
SocialSpark
. All opinions are 100% mine.
Organization.  It's something that I struggle with.  I love to have things organized, but then I end up just tossing the stuff into a closet and shutting the door.  One of the places that I struggle with is our closets.  Every single one is pretty bad and desperately needs some kind of organization.  Here's one, so you can see.  Just trying to keep things real :).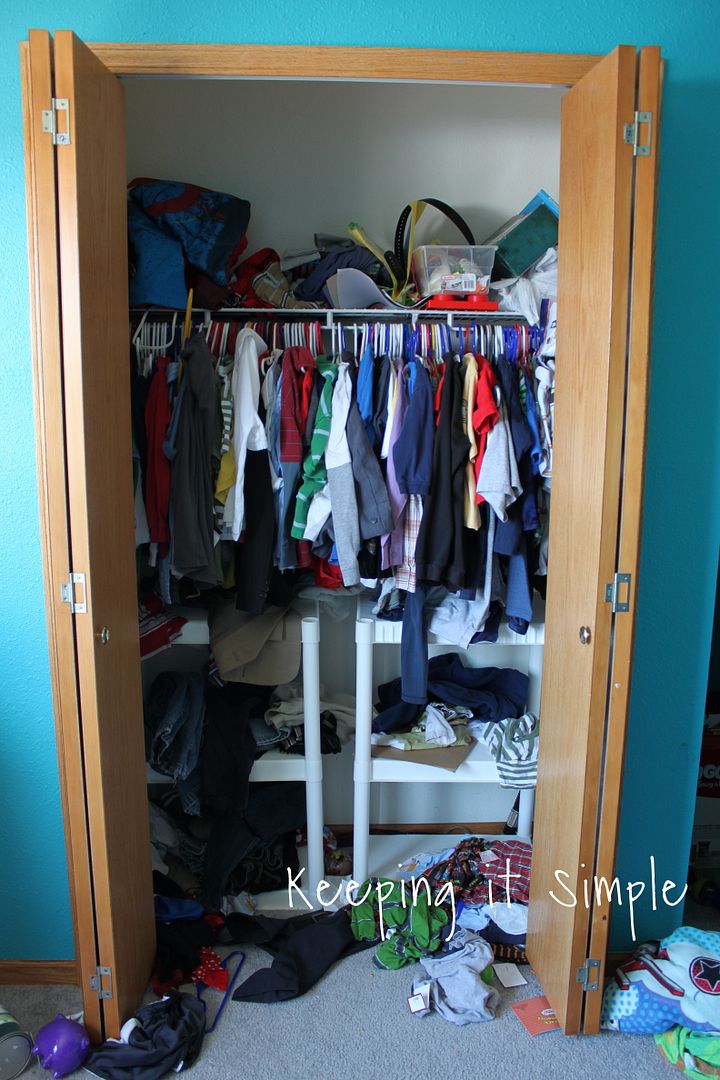 When it comes to organizing a room, the first thought that comes to mind is containers.  And lots of them! I love being able to have a place for everything.  That's my goal in the next few months, to get all some containers in all of our closets and get things organized.  
When I think about containers I think about 
Rubbermaid® All AccessTM storage containers
.  I have used so many Rubbermaid® containers in the past, I love them.  I usually go for the clear ones, so you can see what you is inside.  But I love that they are coming out with a lot of different colors and sizes.  I can actually use them in a color scheme in a room and make it look more like a decoration and not just a storage container. I can just put a super cute tag on it and leave it out for people to see.  
Rubbermaid® have great containers with lids too, so you can stack them on top of each other.  I have some big ones in my garage with the kids' old clothes in them.  They are so much better than just plain boxes because you can close the lid tight and bugs and animals will stay out of them.
 I love that they are available all over the country, including Walmart.  So if you're like me and need to get organized, you will be able to find some!