Silhouette
is having a promotion going on and you won't want to miss it!! From now until May 25th, you can get the
Silhouette
SD machine, 1 roll of white flocked
heat transfer
paper, 1 roll of teal smooth heat transfer paper and 1 roll of dark pink smooth heat transfer paper, all for $219! That is a savings of over $125!! Just use the code SIMPLE at checkout! Don't need the machine, well all heat transfer paper is 25% off, just use the code SIMPLE!
I absolutely love Silhouette's heat transfer paper!!! I love how easy it is to make something original and how good it looks when you put it on. The pictures are cut so clean and it really looks professional!
So one day we were at a western museum and my boys wanted some guns. Well we bought them, but of course they wanted a holster. Well then their dad said, "Mom can make you something like that." I just laughed and said, "I guess I can try." Oh the things that my husband volunteers me to do….
Anyway, so I make them out of some leather looking fabric and the ended up being super easy. But I wanted them to pop, so I decided to use my white flocked heat transfer paper and add some stars and a badge onto them, my kids love them!!
So here they are, very simple but it does the job!
I just love how the heat transfer looks on them. Sometimes I forget that I can use it on things other than clothing 🙂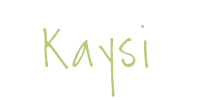 Check out these sites!!