Happy 4th of July!!!!!!!!!
I hope that you all had a great holiday weekend, we really didn't have anything planned and it was awesome! We just got to enjoy time as a family, doing fireworks, going to parades and playing!
Now onto the crafty part, here are a few from last week:
Maria from Agape Love Designs and photography made these adorable flowers out of ribbon!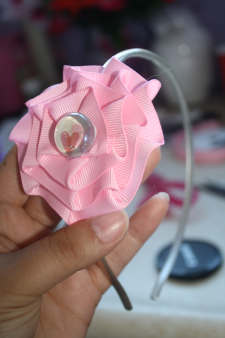 Amy from Serving Pink Lemonade made this great take along barn, she also made doll houses!
Mandy from Sugar Bee made this awesome tree, you have to go see how she did it!
Bubsies Boutique turned a dresser into a bookshelf!
Audra from Simpsonized Crafts made this decoration out of old egg cartons!!
DaNell from Fabulous on a Teachers Salary made this great little travel organizer!!
Now it's time for you all to amaze me some more!!!