Gorgeous jewelry for any occasion!
I can't believe that the weekend is already over, where does it go? Good thing I have your links to look forward to on Mondays!!! I hope that everyone is enjoying a wonderful day filled with love!!
I had over 300 links last weeks! There was a ton of great things, it was really hard to narrow it down and not feature everyone!
Here are a few that really caught my eye:
Nike from Choose to Thrive made these super cute tights out of leg high socks, they are so stinkin' cute!!
Michell from Girl in Air made these art pieces out of paint samples, I love this idea!
Sarah from Welcome to the Good Life made this adorable ruffle shirt, I love how it looks!
Anne from WobiSobi made this really fun necklace, super cute!!
Sarah from Crafting and Creativity made these photo cubes out of cd cases!! This is going on my to-do list!!
Tori at Shenanigans turned an oatmeal canister into a headband holder, so fun!!
Amanda from House Revivals made this darling leather flower, I love it!!
Cami from You Seriously Made That made some earrings out of a Pepsi can, so cool!!
Polly from Helping Little Hands turned Candyland into a fun, educational game!! What a great idea!
If you've been featured, grab a button!
Now let's see what you've been up to!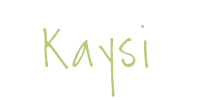 Check out these sites!!