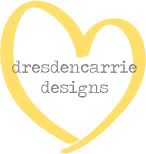 Hello everyone!! It's the beginning of the week again, where does time go? I'm so sorry that there aren't features this week. My husband is an accountant at a CPA firm, which means that it's tax season and he puts in 65+ hours each week. So it's been a little crazy in our house. I feel bad when I don't have time to go through all the links because I truly love it! Thanks to you all that put up with me and still join in the party!!
I do have a new sponsor that I want to introduce you all to. Dresden is super talented and has a super fun blog,
Desden Carrie Design.
Here are a few things from her blog:
Cute huh? Well she is even having a giveaway on her
blog
this week, so go check her out!
Now it's onto the party!! Show me what you've been up to!!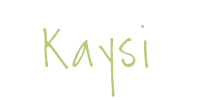 Check out these sites!!