I just wanted to thank all of you for those wonderful
comments
about my pictures. It made me feel a TON better! I've been putting a lot of pressure on my self lately with this blog and it's really nice to know that you don't mind that my pictures aren't prefect.
I want to thank everyone for comments in general. They truly make my day. I don't have a lot of confidence in myself and so when someone tells me that they like my ideas and that I have inspired them to create, it makes me feel sooooo good! So thank you!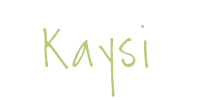 Check out these sites!!