Handmade jewelry at affordable prices!
Happy Memorial Day!! I hope that everyone is enjoying a 3-day weekend with your family! It's always nice to have a break!! School is now out and we are adjusting to not having any schedule! Good thing it's nice and warm and we can get out of the house!
Here are a few of my favorites from last week:
Crystal from
Crystal and Co
has a list of 80 things to do with your kids, it's awesome, go check it out!!
Brandy from
Gluesticks
has 20+ ideas for summer activities!
I'm so excited to see what you've been creating!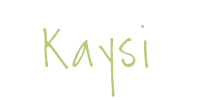 Check out these sites!!