Hello everyone! My name is Cheryl and I talk a lot about a lot of different things over at
I dabble in a bunch of different crafts, DIY, photography as well as cooking and talking about my kids and my adventures in Mommyland! Right now I am doing a 25 Days of Christmas Series! 25 posts in 25 days all of things you can give, make, decorate with or use for the Holidays! I'd love to see you there!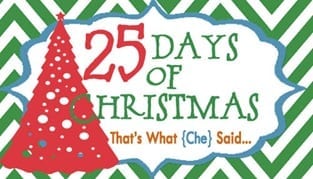 I want to give a BIG THANKS to Kaysi for letting me hope over to her awesome blog and share with you all my favorite features from her Motivate Me Monday Link Party! Such a HUGE selection of awesomness was linked up! I had such a hard time narrowing down my selections! You all ROCK! Thank YOU for the wonderful inspiration!
First up I am just ruffled in excitement over this Ruffled Tree Skirt from the Creative Imperative. How lovely is this!? This would be perfect if you are decorating your house in whites, golds or silvers for the Holidays!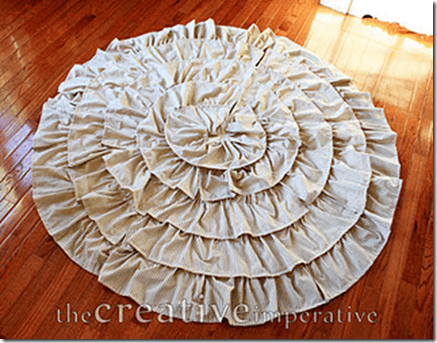 OH. MY. GOODNESS. Check out his FABULOUS mud room reveal from Saving 4 Six! I am wondering if Carrie will adopt me and then Save 4 Seven? I want to live there! I love the corner shelves and hooks and the shelf above the window! Beautiful!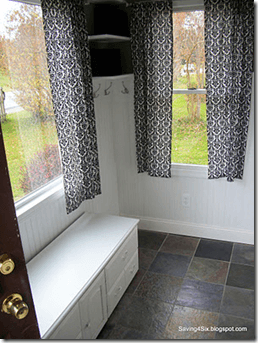 I love this Simplistic Garland from Hill Country Homebody. I am just like Kaysi and LOVE things Simple!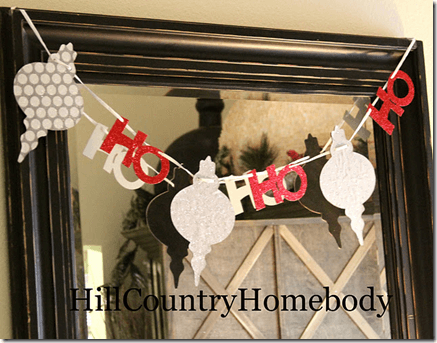 I want this Yarn Wreath from Jack Sprat's Wife! Seriously. I love the Red & White, I love the Poinsettias, I love the berries! LOVE!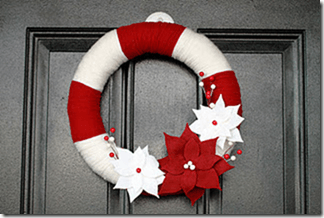 Johnny in a Dress does it right with this Play Felt Tree & Ornaments! I love ideas that are fun for the kids! I have 2 boys and they would absolutely love to have this in our house! I better get working!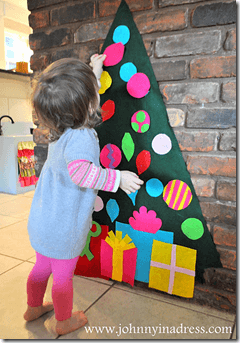 If you are decorating with colors this season then this is the tree skirt for you! I love how she used a different fabric for each ruffle! Even burlap! Beautiful! She is The Brilliant Crafty Type for a reason!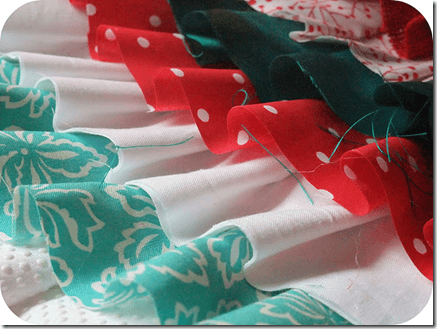 We all know that cake pops are all the craze…but The Lady With the Red Rocker takes it one step further with OREO pops! You have to check these out! And I adore her ideas she uses to hold these guys while decorating!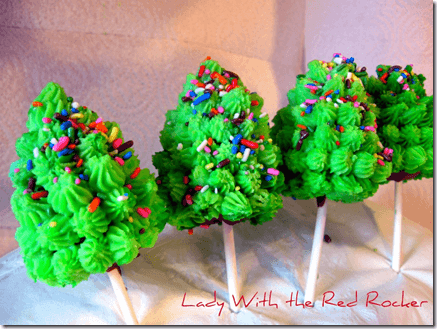 What is cuter than a baby at Christmas time? A baby in a SANTA HAT at Christmas time! Lisa from The Pursuit of Happiness not only has a cute Santa Hat tutorial but a cute baby in a Santa Hat!!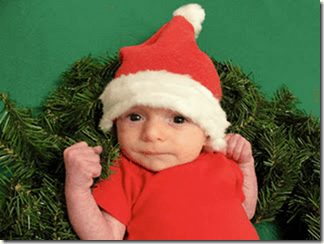 This Baked Ziti from Cecilia Rosslee will have your mouth watering and will make you hungry even if you are not. I am just warning you now!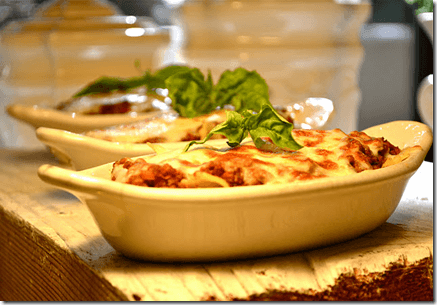 While He Was Napping whipped up some great Holiday Subway Art!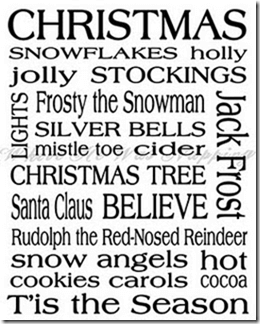 I am a big fan of things a bit non-traditional. Using an OVAL form for a wreath…GENIUS! I also love multi-tasking decorations! Check out this Fall-turned-Christmas wreath from The Turquoise Piano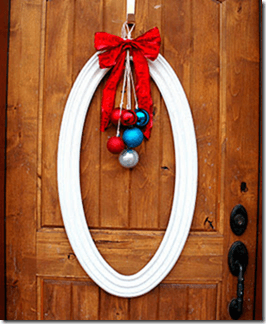 Thanks again to Kaysi for letting me browse the brilliant links! I hope you will come and visit some time! My door is always open!