It's one of my favorite sites ever and I look at the deals every morning. There are so many good deals that I just can't pass them up!
These cute little chevron bags are what are for sale today!

Here is the one that I was drooling over yesterday.
One lucky winner is going to get a box of awesome stuff from Pick Your Plum. It's valved at $50, woohoo!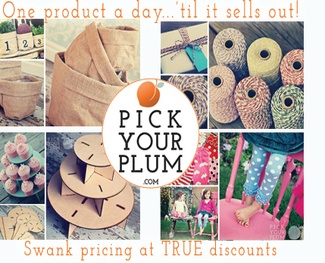 This giveaway is a little different, it's on my
facebook page
and will only last for 24 HOURS!! So don't hesitate to enter, go enter now!