It's the start of swimsuit season!! I have one problem, I really don't have a swimming suit. I have some from high school that I squeeze into but they just aren't cute. And whenever I go shopping for one, I can never find one that fits my full figure. So when I saw this
idea
to make a swimming suit using
ruffle fabric
, I decided to try it out!
This is how I made it:
1) I took two old swimming suits. The black one is from high school and just too small and the blue one is maternity and well, hideous!
2) I cut off the bottom of the black suit, this will be the bottoms.
3) I put some cute
elastic
on it and that's it. Super easy. I was so glad that I did this first. I figured that I was at least going to get some bottoms out of this, even if the top didn't work out for me 🙂
3) Next I took the blue swimming suit and cut into two pieces. This is going to be the liner because the ruffle fabric is a little thin.
4) I sewed the swim suit onto the ruffle fabric. I did that to both pieces. The top is bigger than the bottom, you just can't tell in the picture.
5) Then I sewed the two pieces together, with fronts facing each other. This step took forever for me. I tried it on and it was a little too snug, so I had to pull out all the thread and start over.
6) I then put some bias tape on the top. I used some left over fabric from my long black skirt.
7) Then I sewed on a neck band, to help keep the swimsuit up 🙂
And just like that, I have a new swimming suit that actually fits me! If I were to do it again, I would make sure that my liner is a solid color, the pattern shows though a tiny bit.
It actually looks pretty cute on. It's nice and long and covers me up. Sorry, I'm not going to be posted pictures of me in it…..
I did wear this swimming suit this past weekend and it did just fine in the water and in the wash. I do think that I am going to make two straps instead of just one though.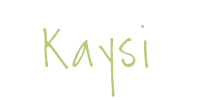 Check out these sites!!