Can you believe it, I actually did a scrapbook page?!?! When I asked my mom what she wanted for Mother's Day, she said pictures of us in a page, so that's what I did. I've been scrapbooking for about 8 years now and I was still super nervous to do it. My mom is an amazing scrapbooker and I haven't done for so long that I just didn't know what to do. So I just went with a simple layout for it.
I actually used vinyl for the letters, it's just so much easier to do it with vinyl than with cardstock. So I used my brown and white
Expressions vinyl
and used my
Silhouette
to cut it. I like how it looks and have a feeling I will be using more vinyl on my pages.
I then just used a daisy punch that I had and did three different colors for the flower.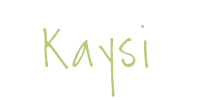 Check out these sites!!