I have been wanting to make my boys a chore chart for a very long time. I have struggled with them doing their chores because of school ending at 4:00 and me having to make super at 4:30, there wasn't much time to "enforce" it, so it didn't happen. Well that's not the case anymore!! I'm going to be the mean mom and make them do chores. The charts help them a ton, they love building their ice cream cone and caterpillar!
I got these cookie sheets at the dollar store and hung them up with industrial strength Velcro. The images are from the Silhouette online store, aren't they so fun and cute?! I used black vinyl for the pictures and put them onto cardstock. So they would last, I laminated them and put a magnet on the back of them. Then I used my
Expressions Vinyl
in red and gentian blue for the names.
Here is the ice cream cone all put together. When they finish the chore, they move the magnet to the right place.
Hopefully the chart will be put together and not look like this:
And here is the caterpillar one.
My boys were so excited to do their chores when I gave them to them. Hopefully that desire will last! 🙂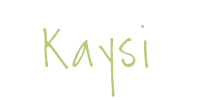 Check out these sites!