My kids seem to be growing like weeds. Every time I turn around they have grown out of their clothes and it's time to buy new clothes. Can someone tell them to stop growing!!
Whenever it's time to start looking for clothes, I love looking at what
Tea Collection
has for kids. I have gotten some of their clothes before and my kids love them! And I love that they have lasted longer than a couple of months and I love that they don't have random holes in them. That happen to anyone else? I swear I find random holes in my boys' shirts all the time and it drives me crazy.

Not only are their clothes super cute but they are stylish too (yes you can have both!). When I gave my 7 year old his clothes, he put on his shirt and said, "ooooo soft!" And then him and my 5 year old compared their shorts to see who had the softer shorts, it was hilarious!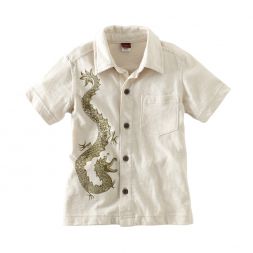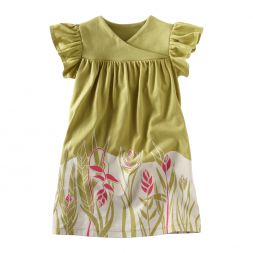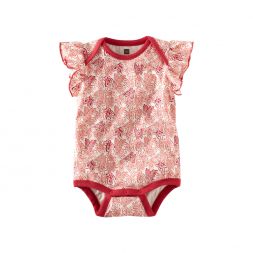 All of my kids were super excited to get their new clothes and wear them!
Here is a cute picture of them!
My oldest son got a fun graphic t-shirt. He loved the face on it and felt super cool in it!
I just love the colors of the outfit that my 5 year old got. And the design on the shorts is awesome. I have a hard time finding pants that fit my son (because he's so skinny) but Tea's pants fit him perfectly, I love it!
I just love the detail of this shirt!! The words of the t-shirt look so great and the colors are so fun!
My little girl got the cutest dress. I just love the colors that they have in their dresses! I love that they aren't the traditional baby pink. Her dress is nice and light, perfect for the summer temperatures!
As I get older I have learned that you get what you pay for. If you buy a cheap shirt or pants, then most likely they are going to get holes in them. These clothes are differently made out of quality material and made well! They won't fall apart and will last a long time. My little girl is still wearing a dress from
Tea
that she got when she was 6 months old, it's a little short so I just put some cute leggings under it and it still works great for her and it's still in great shape!