Fall is here!! And so is the cooler weather, which I love right now! Every year I have to get new clothes for my kids at this time, I swear they grow like weeds during the summer!!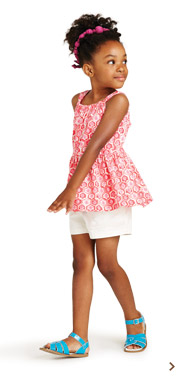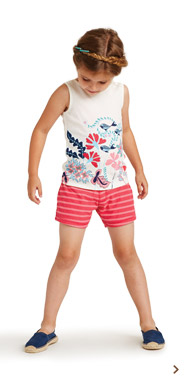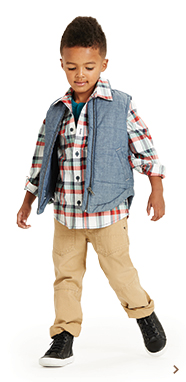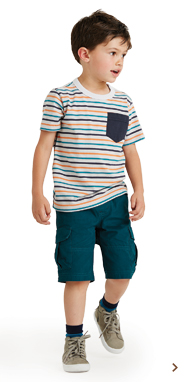 My kids got some and they absolutely love them!! And I just adore the colors. Being a scrapbooker, I always look at clothes and think to myself, "would these colors look good on a scrapbook page?" and these color definitely would!! I LOVE them!
My little girl got this little outfit:
She can wear it as a dress
Or as an outfit. Either way, super cute!
My 2 year old got this awesome outfit! Such a fun design and I love the colors!
My 4 year old got this rad one! I love the shirt, it's looks classy but he still can run around the playground!
All of the clothes are awesome!! They are so soft. I'm amazed by how soft they are You can have style and comfort at the same time!
My 4 year old's pants actually fit him and didn't fall off! He is a skinny boy and sometimes 3T pants still fall off, so I was so exciting that they were small enough to fit him. They have an elastic waist, so if he gets gets bigger, he'll still fit in them.
I just love all the colors of their fall collection! Go check out
Tea
today and see what great outfits you can find!