Before I get to the tutorial, I want to just complain a little bit…. I promise it won't be much. I'm going to complain about Walmart. Their craft section just isn't very good and being in a small town, it's the only place that I can get craft supplies because local stores just can't compete with Walmart prices. So I got really frustrated when I saw this adorable
idea
and couldn't make it the way that I wanted to because Walmart didn't have yellow feathers. So I had to make do with what I had. So, mine didn't turn out nearly as cute at Mariah's at
Giggles Galore
, but I still like them 🙂 I made these with my kids, it was fun!
This is how I made it:
2) I took some black felt and cut a face and ears. I glued them on, glued some eyes on and covered the whole piece of wood with cotton balls.
3) I added a nose and have a puffy little lamb
For the bunny. I was planning on this to be a little fuzzy chick but it just didn't look right. This is when I would have loved to have the yellow feathers.
4) I glued yellow pom poms all over the block
5) Then I glued eye, a pink nose, and wires for the whiskers. I used foam for the ears and felt for the teeth.
For the baby duck? bird? not sure what it is.
6) I glued white feathers all over of the block.
7) I then glued on some eyes and then a beak and feet out of foam.
8) I then glued and stapled all three of them onto a long piece of wood. Then I used my
Silhouette
and my outdoor
Expressions Vinyl
, in colors yellow and white .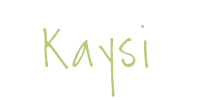 Check out these sites!!