My boys get a little sad when I make things for my little girl and nothing for them. Sometimes it is just so hard to find things to make for boys. So when I saw this
post
, I really wanted to make something like it. Cuffs are pretty cool for boys to wear and my boys were really excited that I made something for them!
This is how I made it:
1) I took a piece of fabric and cut it 4″x7″. I used a fabric that kinda looks like leather.
2) I went to my scrapbook supplies and found some snaps that I have never used before. I whip out my eyelet setter and attached the snaps to the fabric. Make sure you really flatten out the snap or it will fall out.
3) I made the snaps spell out CTR
Here is the CTR
4) I turned it inside out and sewed along the edge.
5) I then turned it right side out.
6) I then hand stitched some red along the sides. I used three pieces of thread and each was doubled, so it was nice and thick.
7) I did that for both sides
8) I then hand sewed some snaps onto the sides
And that's it! I made one more, in a brown and blue. My boys love them and really like wearing them to church! 🙂
Doesn't he look so cool?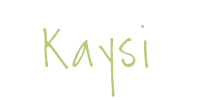 Check out these sites!!