Do you remember all the pavers I did last fall? The
snowmen
,
turkey
and
pumpkin
? Well I felt like I needed one for spring, so I made a bunny! I think it turned out pretty cute and wish that I would have thought to do it like this when I made my animals out of 2x4s…. too bad because I'm not going to change it.
All I did was paint it yellow and then glued some eyes, pom poms, and wire for the face. I used yellow foam for the ears. I didn't have any more pink foam, so I decided just to cut out some of my outdoor
Expressions vinyl
. I didn't want to paint the belly white, so I just used vinyl for that and the teeth.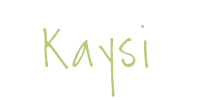 Check out these sites!!