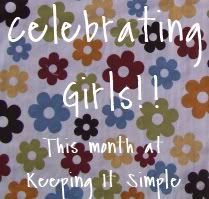 This is actually a shirt that I did a long time ago, while I was pregnant. I found a super cute shirt at a garage sale but it was a little too wide. So I decided to take the extra fabric on the sides to make a ruffle for the top. It was one of my favorite shirts to wear!
This is how I made it:
1) I took the shirt and turned it inside out and then pinned the sides
2) I sewed the sides
3) I then cut off the extra fabric
4) I took the two strips and sewed them together and made one long strip
5) Using my sewing machine I set the settings to lowest tension and longest stitch length. I used a straight stitch and sewed down the middle
6) I tied off the bobbin thread on one side and then pulled the top thread tight
7) I then pinned the ruffle to the collar
8) Then I sewed the ruffle, using normal settings
It what this boring shirt needed!