I'm not a fan of turtlenecks. I have never been. So when I go shopping, I don't even look at them. Well one day I was at Target and happened to look at some turtlenecks that were on clearance for $3.00. I had a 20% off coupon from
here
, making them $2.40. Then I remember that someone had refashioned a
turtleneck
from my MMM party.
This is what I made:
This is how I made it:
1) I took a turtle neck
2) I cut off the neck part.
3) Then I cut a v-neck out of the shirt
4) I then took some white fabric (from an turtleneck) and pinned it and then sewed the v-neck edge.
5) I'm not a big fan of long sleeves, unless they go well past my wrist, so I cut the sleeves to 3/4 sleeves. I then hemmed the edges
Here's what it looks like now, much better!
6) I used the left over fabric from the neck and made some rosette flowers and glued them on.
And just like that I have a cute shirt that only cost $2.40!
I liked it so much that I went and bought several more. Then one I did the exact same thing but instead of rosettes, I made circle flowers with a zig zag edge.
You can find the tutorial for these flowers
here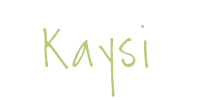 Check out these sites!!