This past year I have been working on becoming more healthy. As I was trying to lose the baby weight, the hardest part of losing weight was controling what I was eating. Even when I felt like I was eating something healthy, I would look at the nutritional facts and realize that it wasn't as healthy as I thought it was. There are programs out there that could have helped me with my food, programs that can help me eat the right foods nad have a well balanced diet and continue to lose weight. Programs like Nutrisystem® My Way® Program.
Nutrisystem is a provider of meal plans that are delivered right to your door! Woohoo, I love things that are delivered, it makes my life much easier. They have over 150 menu options so there will be plenty of things that you can enjoy. Plus they counseling and support to help you succeed!
Nutrisystem My Way
programs uses a science base algorithm to help calculate what the metabolic rate and how many calories you will need to lose weight and based off of that calculation you get a personalized meal plan and exercise suggestions. This is so important because we all unique and lose weight differently, so this is great to get your own results.
The Nutrisystem Fast5™ has 21 meals (7 breakfasts, 7 lunches and 7 dinners), 7 shakes to build up your metabolism, 7 craving crusher shakes to fight cravings and a unqiue meal plan. There is a guarantee that you will lose 5 pounds in your first week, or your money back. How sweet is that? Sign me up, I can always lose 5 pounds!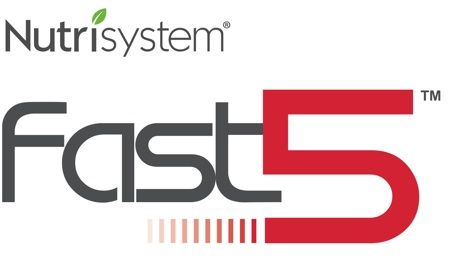 Pretty soon Nutrisystem will be sharing some big news and possibly even a contest, so check back to see what is going to happen!
Disclosure: *Results vary depending on starting weight, adherence to the program and other factors. If you are not 100% satisfied, call within 14 days and return the remaining food for a full refund. Guarantee valid on first 28-day order only.*