Here is the before picture, when I first made them: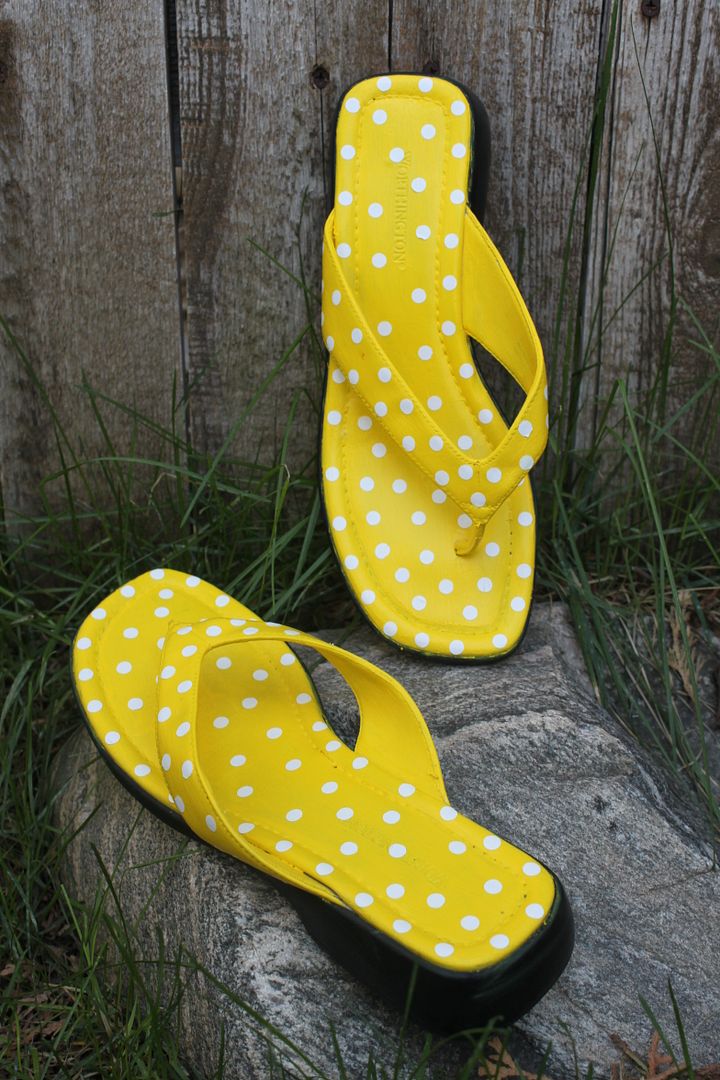 And here is the after: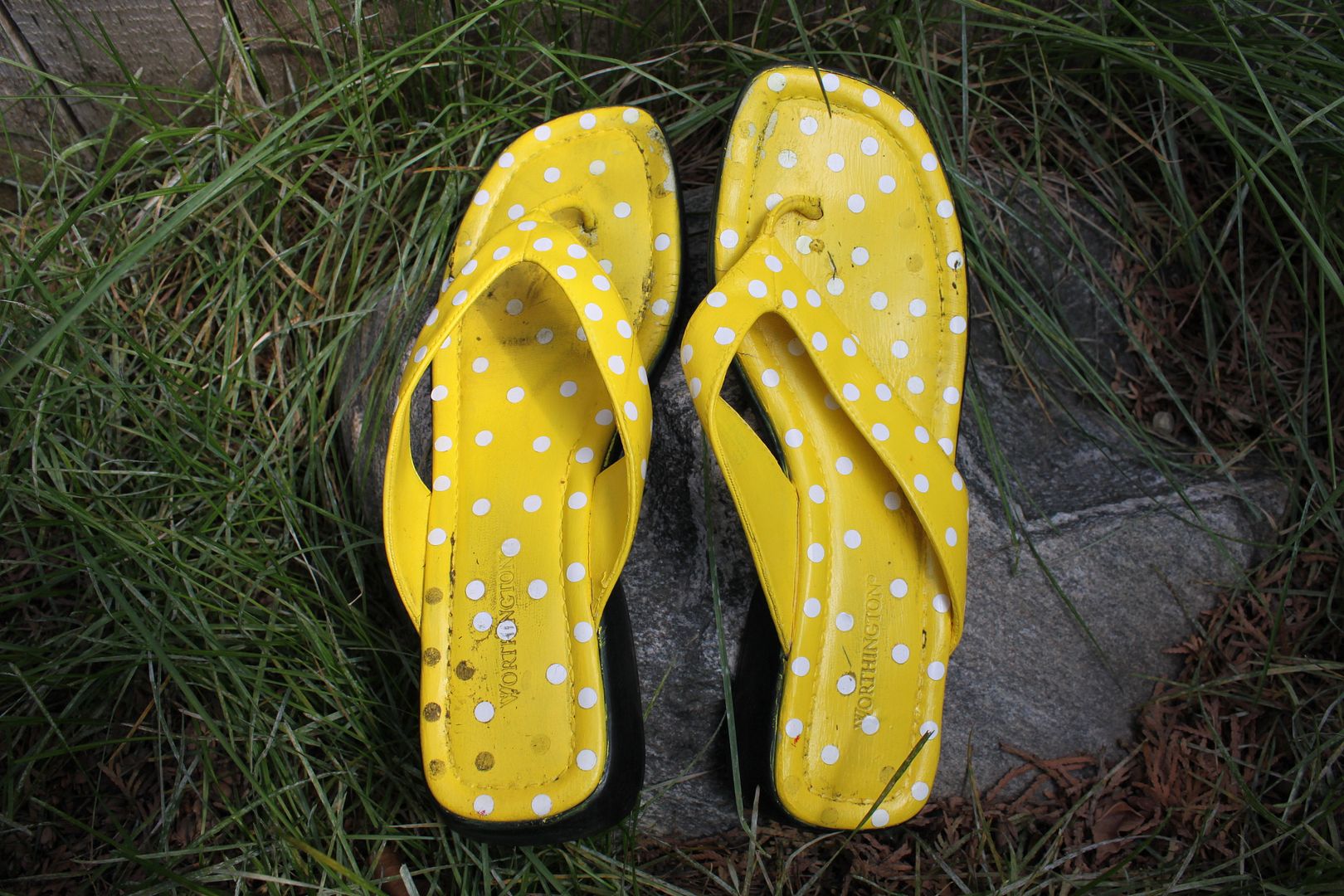 They are definitely dirty and a few of the polka dots have fallen off. Can you tell where the pressure points are when I walk? But what shoes aren't dirty after you wear them a few times. And I didn't clean them up before the picture.
But they still look good on, and that is what matters to me!!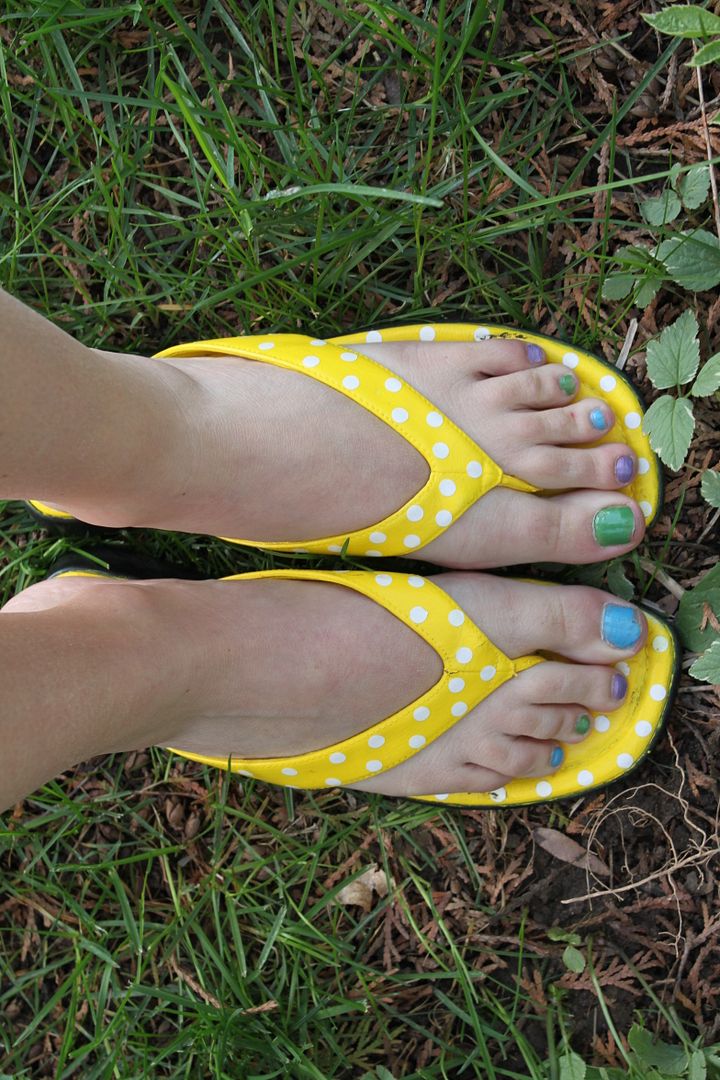 So now to answer the questions:
-The mod podge on the sandal made them a little sticky, not horribly though.
-In my opinion, they have held up pretty well
If I were to do this again, this is what I would. I would paint the sandal (where you feet go) and not put polka dots on it because it really doesn't matter because your feet cover it up.So no mod podge on the bottom. I would do it the exact same way I did for the straps, I would put the mod podge on there because they still look great and doesn't effect how it feels when you wear them.