While we were at Breathing Space, my room mates and I went to the store to pick up some midnight snacks. We saw these adorable plates in the summer aisle and decided that we all needed to make a cup cake stand. We all got different combinations of the plates. I love how all of us did things differently. They are so easy and so much fun to make!!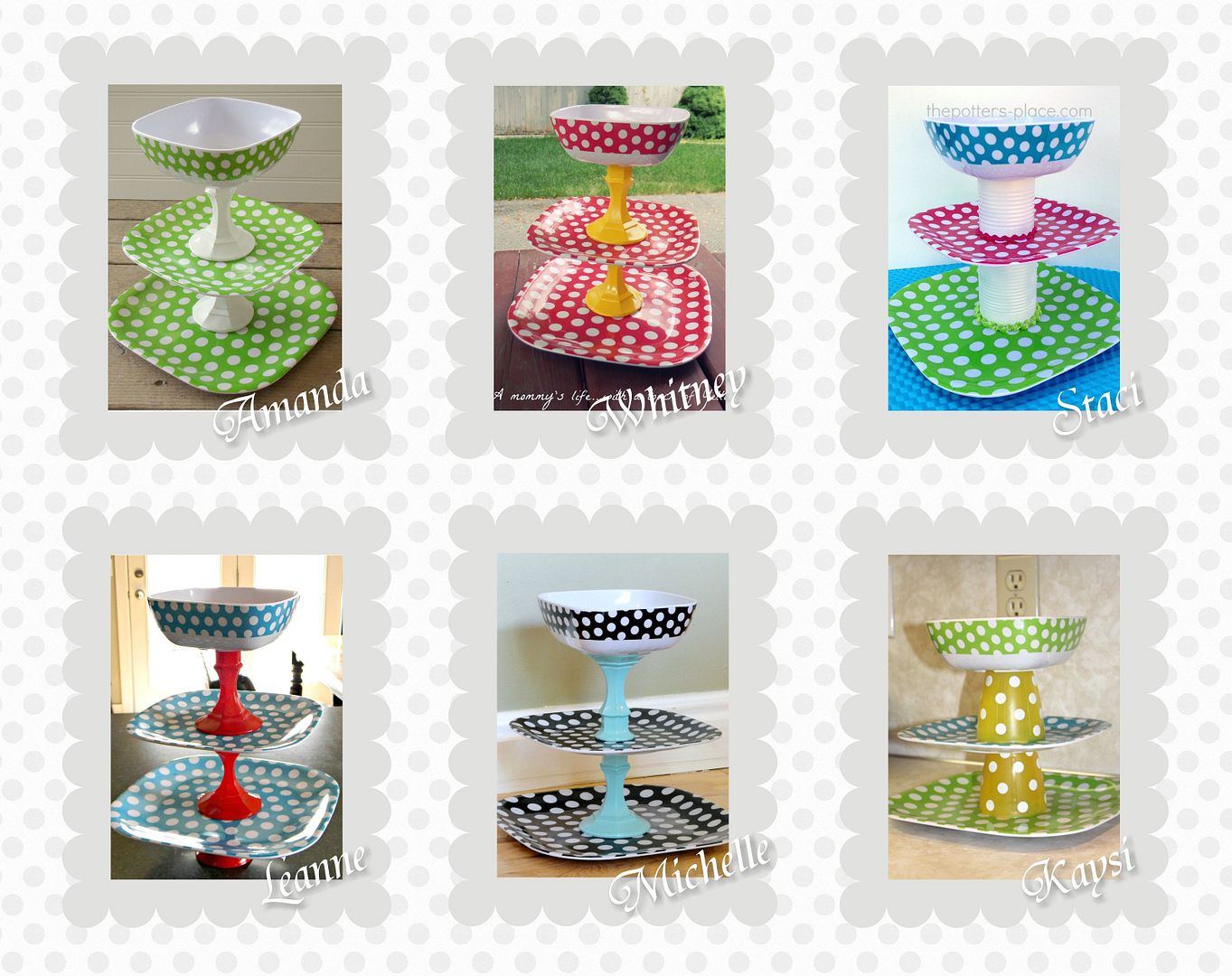 Here is how I made mine:
I took the plates, some cups from Ikea and some epoxy glue.
Using the end of a plastic fork, I mixed the glue and put it onto the bottom and top of the cup. Then I placed the second plate onto of the cup.
I did the same thing for the second cup and place the bowl on top of the cup.
I place something heavy on top to let the glue set. I left this on for about 30 minutes. The glue cures in 24 hours.
I then placed the polka dots onto the cups.
And that's it!!! Super easy!!