Happy Friday!!! I hope that everyone had a good week! Mine went by super fast and now it's spring break for my kids, yay!!!
This past week I didn't get super dressed up.
This is a very normal day for me. If you were to see me on the streets, this is probably what I would look like. With my glasses, hair straight, absolutely no make up and wearing a shirt and jeans. Oh and flip flops 🙂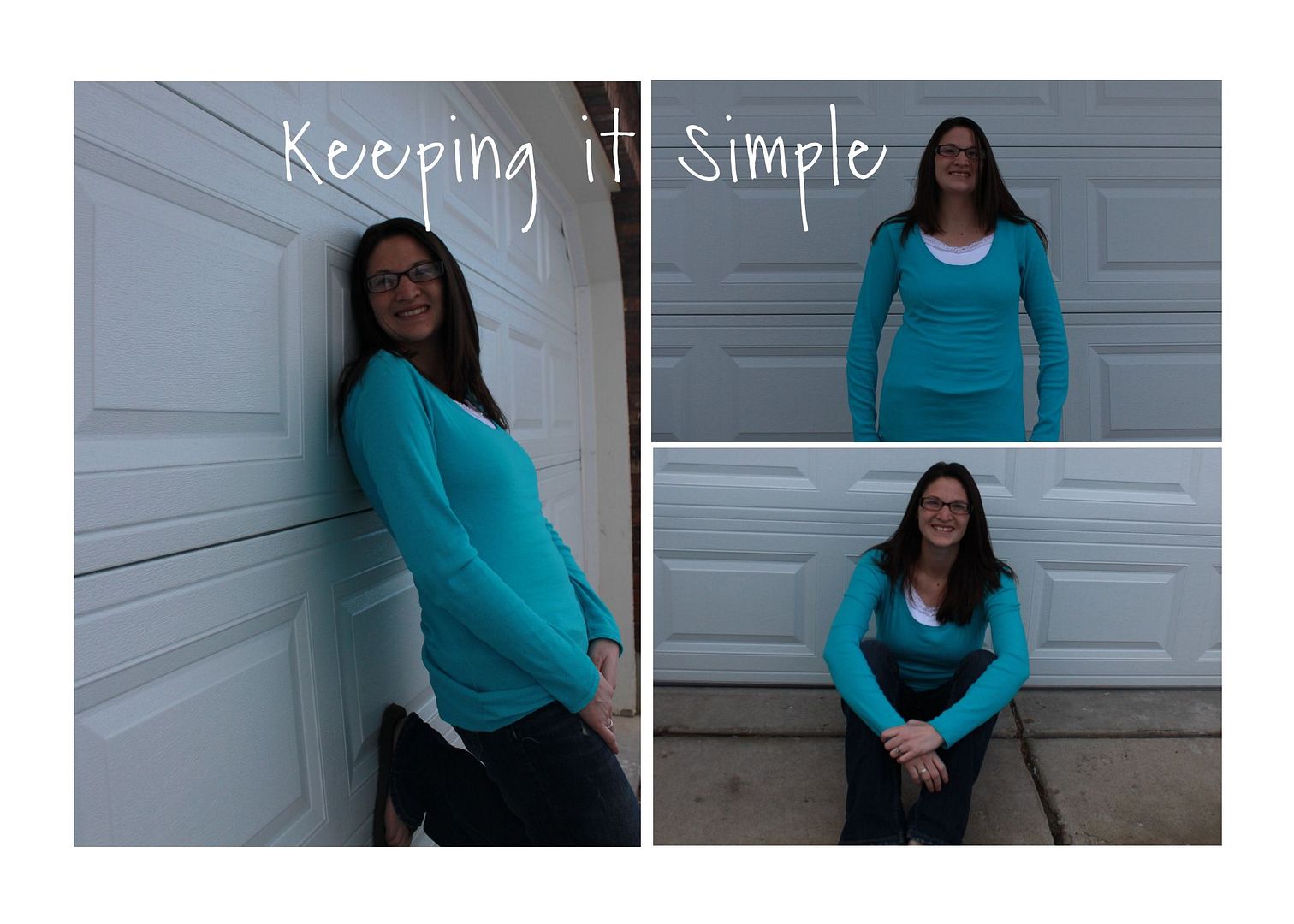 This day I wasn't feeling very good at all. But once a month I get together with some women and we played Bunco. 20 minutes before I needed to go, I decided that I felt good enough to go, so I jumped in the shower and just threw on some clothes and put up my hair. I love red and I love my red flip flops from Paris (my SIL got them for me!).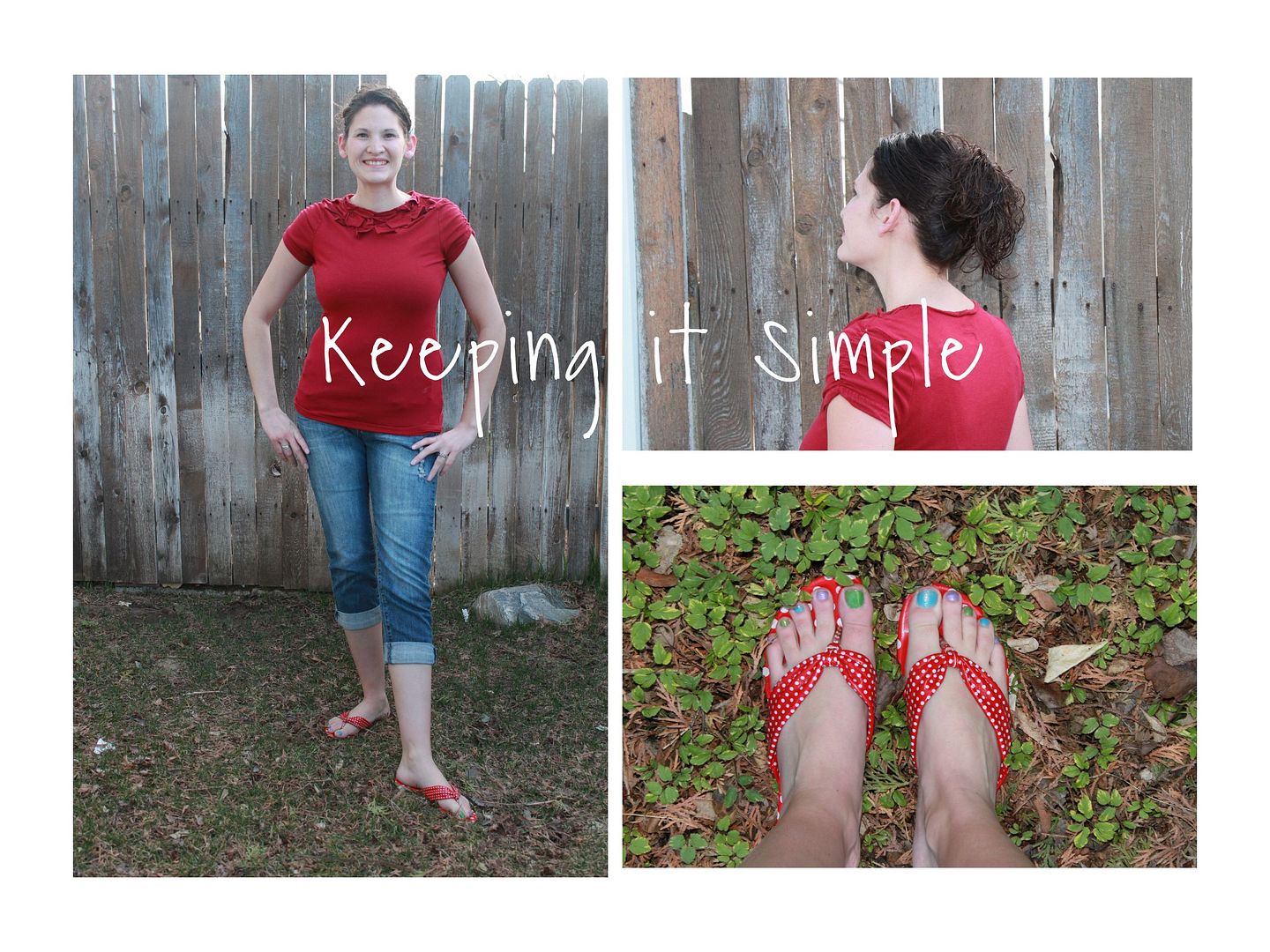 This Sunday I wore a
skirt
(made from a shirt) that I made last spring. I put a simple flower in my hair and wore a silver necklace. I love this spring weather!!! 🙂