Hi I'm Lilli! I'm a stay at home mom that loves to create! I have 2 beautiful children that are the inspiration to all my creations! I also have an awesome loving & very supportive hubby! When I'm not busy tending to my 2 kids, in between their naps and playtime, you can be sure I'm doing something crafty! I absolutely LOVE everything about baby showers, it's that expectant Mom's very special day to shower that cute little baby growing inside her. I own a small
Etsy business
on the side where our goal is to make "her day" the most special day EVER! I also ahve a Craft Blog:
Confessions of a Craft-A-Holic
I can also be found on Twitter and Facebook through my blog
I saw the cutest pagekit at the Scrapbook Expo this year, I just took a picture of it and didn't buy it because I knew I could probably recreate it someday with my Cricut cartridges & Expression. So now that I'm a "Mommy To Be" (again!) I decided to try it out with my "New Arrival" cartridge which is especially for expectant mommmies!! I was so excited this actually didn't take hours to do, more like probably 1 hour to create, design, match paper, ink, cut, glue down & finish. Not bad considering I've got 2 hungry boys waiting for some dinner right about NOW!! Gotta get going but here's some pics from the fun I had recreating this pagekit!
Tools you'll need:
Brown Ink
Sponge applicator
Paper cutting board
Scissors
Glue Dots
Stampin' Up Anywhere Glue
Coordinating paper
White or Beige tule
Flower accents
Letters
and most importantly…
A Cricut Expression
with Cartridges
What made this project so easy was I figured out from the example
you'll only need 3 coordinating color themes, I choose solid green, brown & polka dots, then stripes to match, the picture mats had to be either white, beige or another coordinating color – I choose a peach /red & beige combo being careful to match the other colors and patterns. I really had a lot of fun going through my paper and seeing all my options. The rest was so simple, ink distressing, pasting together the cricut die cuts (which is always fun) I must have changed her dress like 3 times until I found the right color to match..so fun to accessorize the little preggo mama ;p Now, I totally love my pagekit more than the sample, maybe I'm just biased! lol ;p
Distress the edges of the red
cardstock with brown ink!
Now glue down the squares
with a tape glue runner!
TA DA! And there you have it!
Your very own Mommy to Be Scrapbook Page!
Super cute Lilli!! I love the colors of the page and the layout!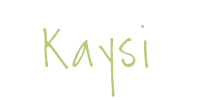 Check out these sites!!