You all know that I love making crafts with my kids, but to be honest I don't always make time to do it. I get busy or too tired to do it and it just doesn't happen. I used to get by with them just cutting and gluing paper and pom poms but now that they are older, they want something awesome to make. And a lot of times I can't come up with the idea or don't have the supplies for it.
They have these awesome kits that come with everything that you need to make two different crafts (2 of each craft). They are so much fun!
I got the Wind Power one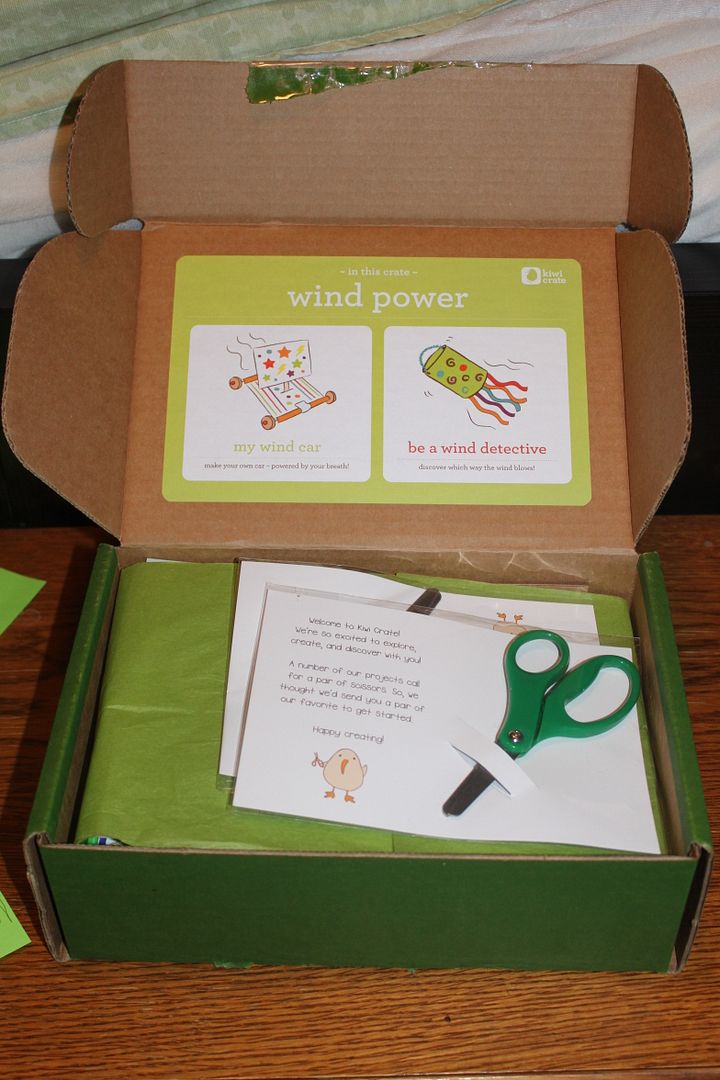 It has everything that you need, scissors, glue, tape, everything!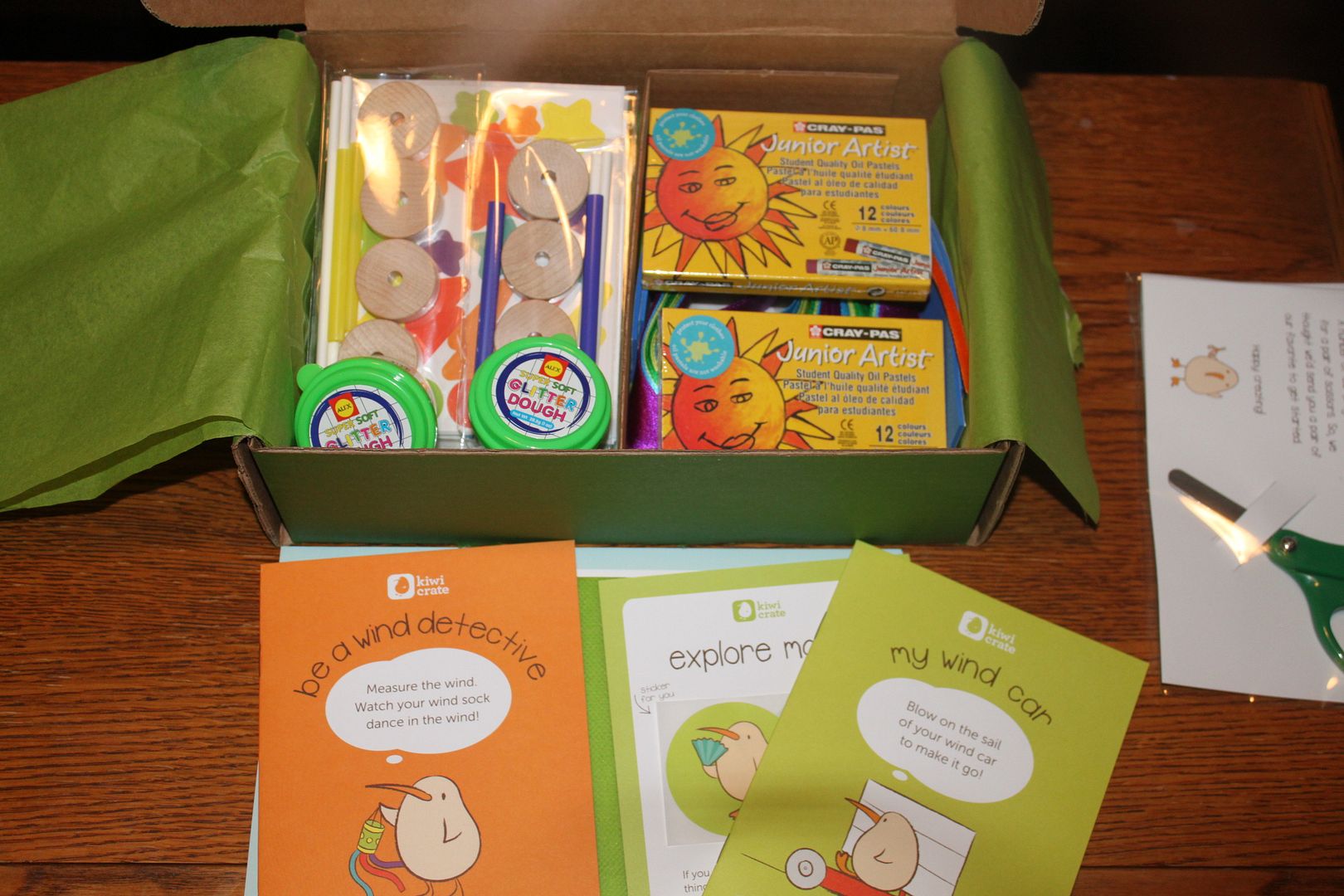 My 3 year old and I got be wind detectives and made a little kite thing to see how windy it is outside. Here he is decorating his.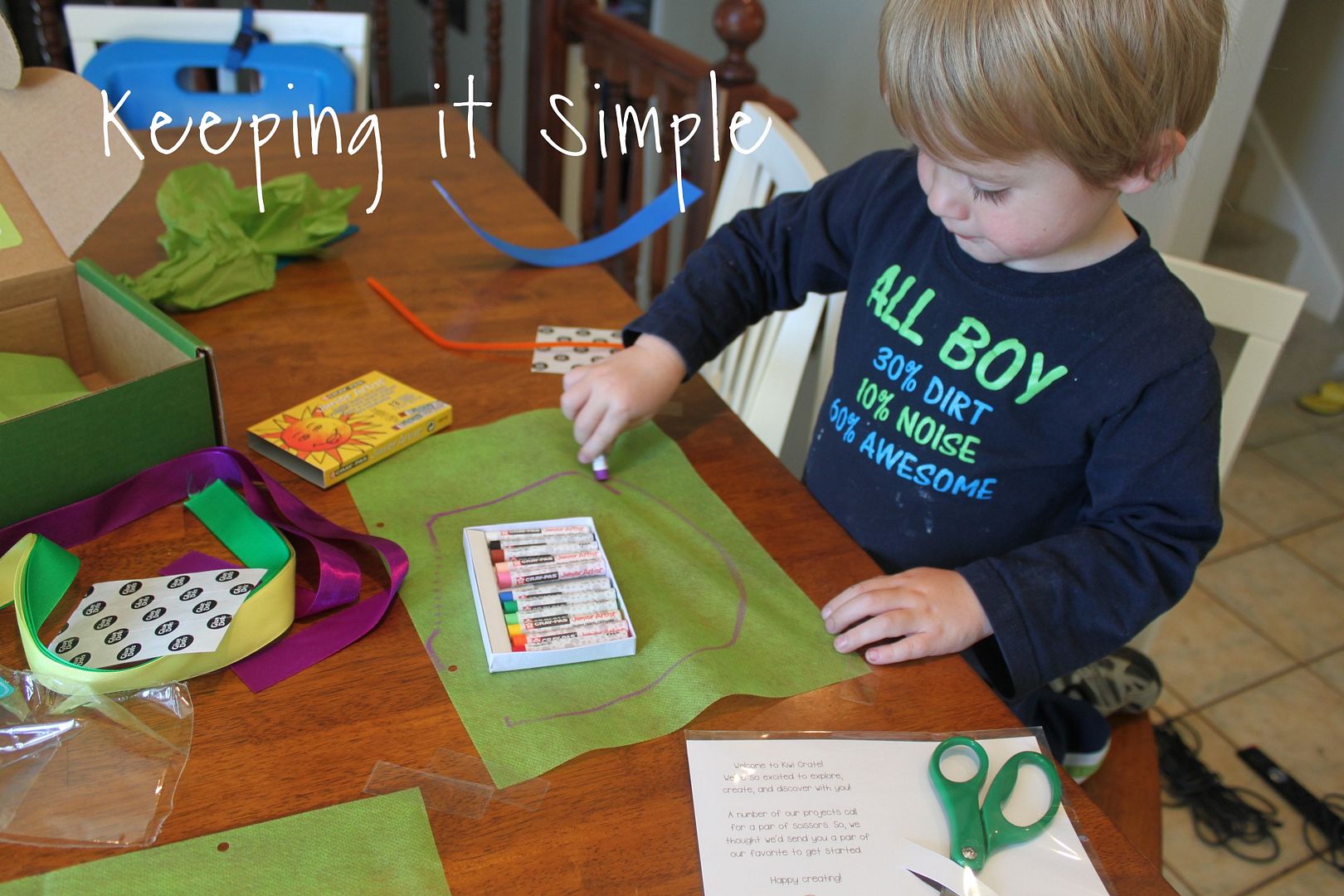 And here they are. Not too windy today according to our chart.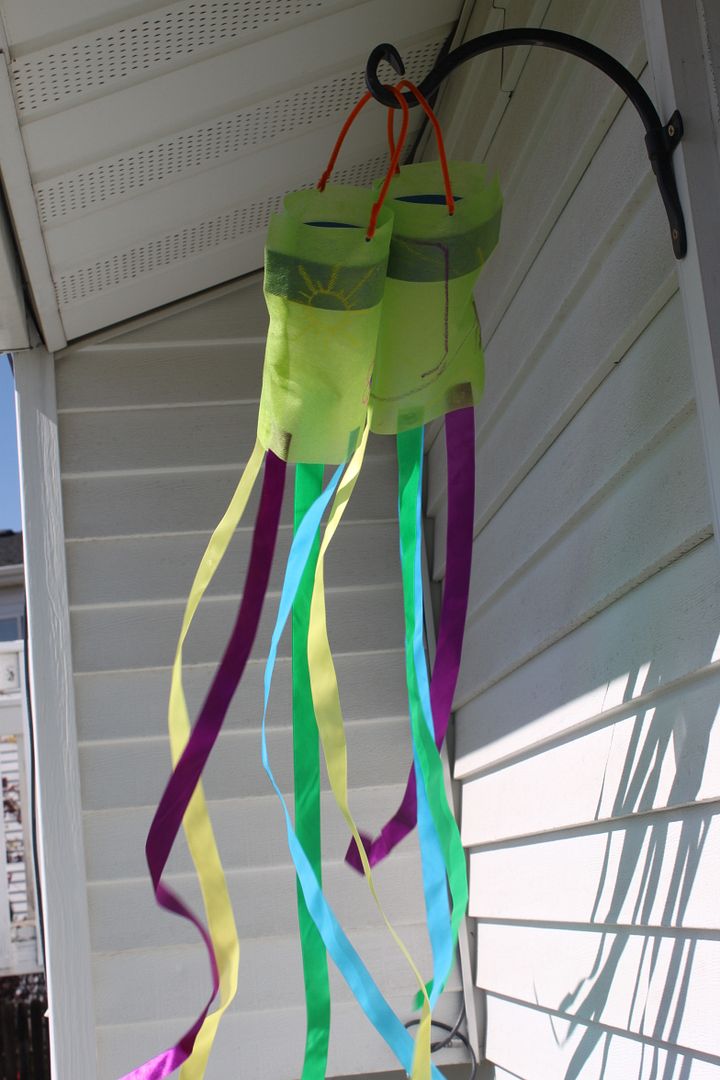 My other two sons got to make wind power cars. They loved being able to read the instructions and make them by themselves. It wasn't super windy that day, so they made their own wind, by blowing….
and waving their arms back and forth to make wind 🙂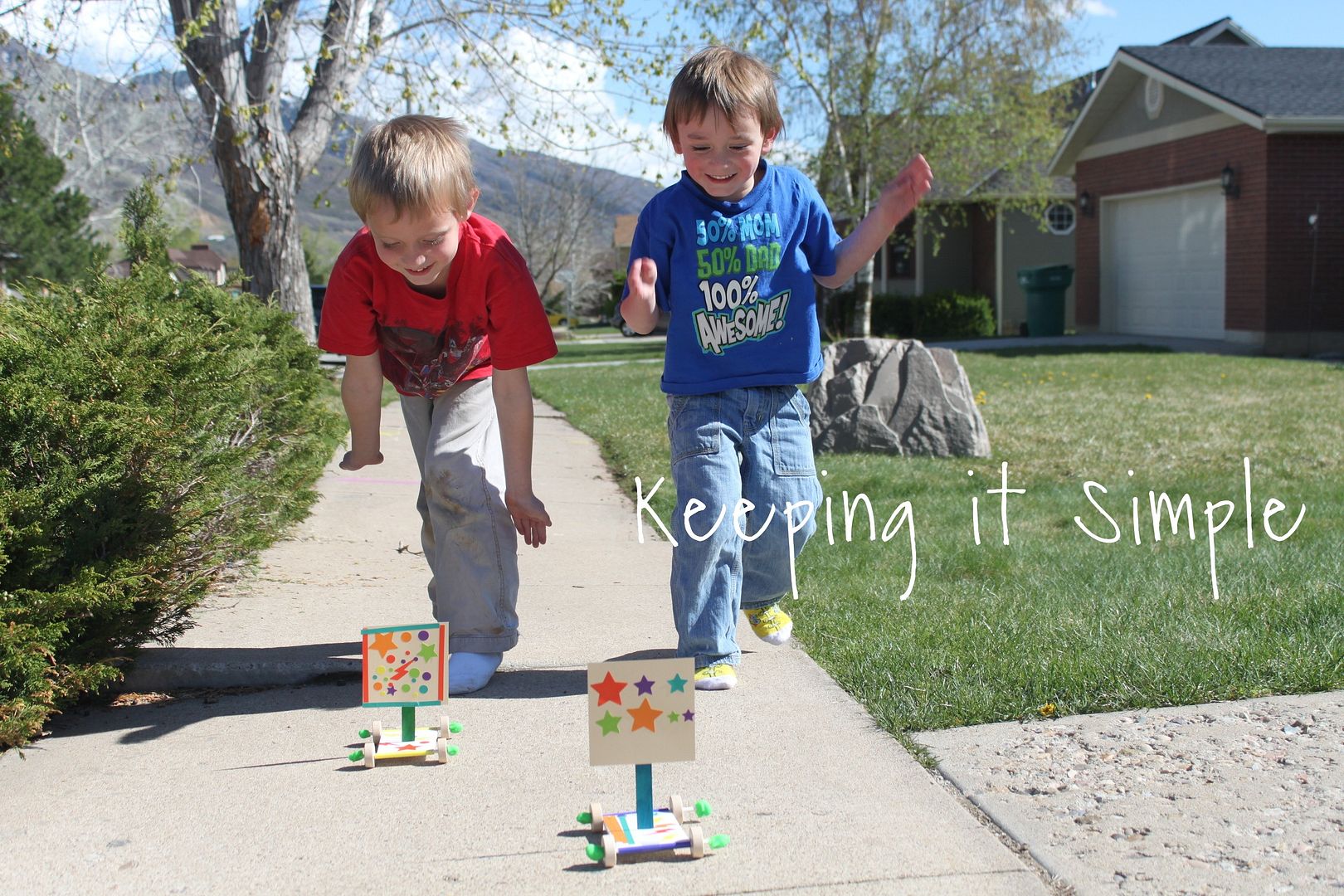 We had so much fun with this crate!! I loved that all I had to do was open a box and help them put it together (because my brain sometimes needs a break from trying to come up with great ideas :D).
And now for the best part, the giveaway!!
One lucky winner is going to pick out a crate of their choose.
They have a dinosaur crate:
Garden crate:
The lucky winner will get to pick one of these crates:
Dinsosaur, Gardening, Space, Under the Sea or Wind
Do you want to win? Here's how to enter:
Mandatory:
1) Go check out
Kiwi Crate.
Come back and tell me which crate you would get and why do you want to win.
Extra Entries
3) Post about this giveaway on facebook and tag
@kiwicrate
in your post.
Please leave a separate comment for each entry. This giveaway when go until Thursday, April 26 at 12:00pm. Good luck!!