Mother's Day always seems to sneak up on me. It's in less than two weeks!! I'm going to be on top of things this year, and you can be too. This is a super easy gift, plus it only cost me $2 (for the frame from Ikea). I got the idea from
here
.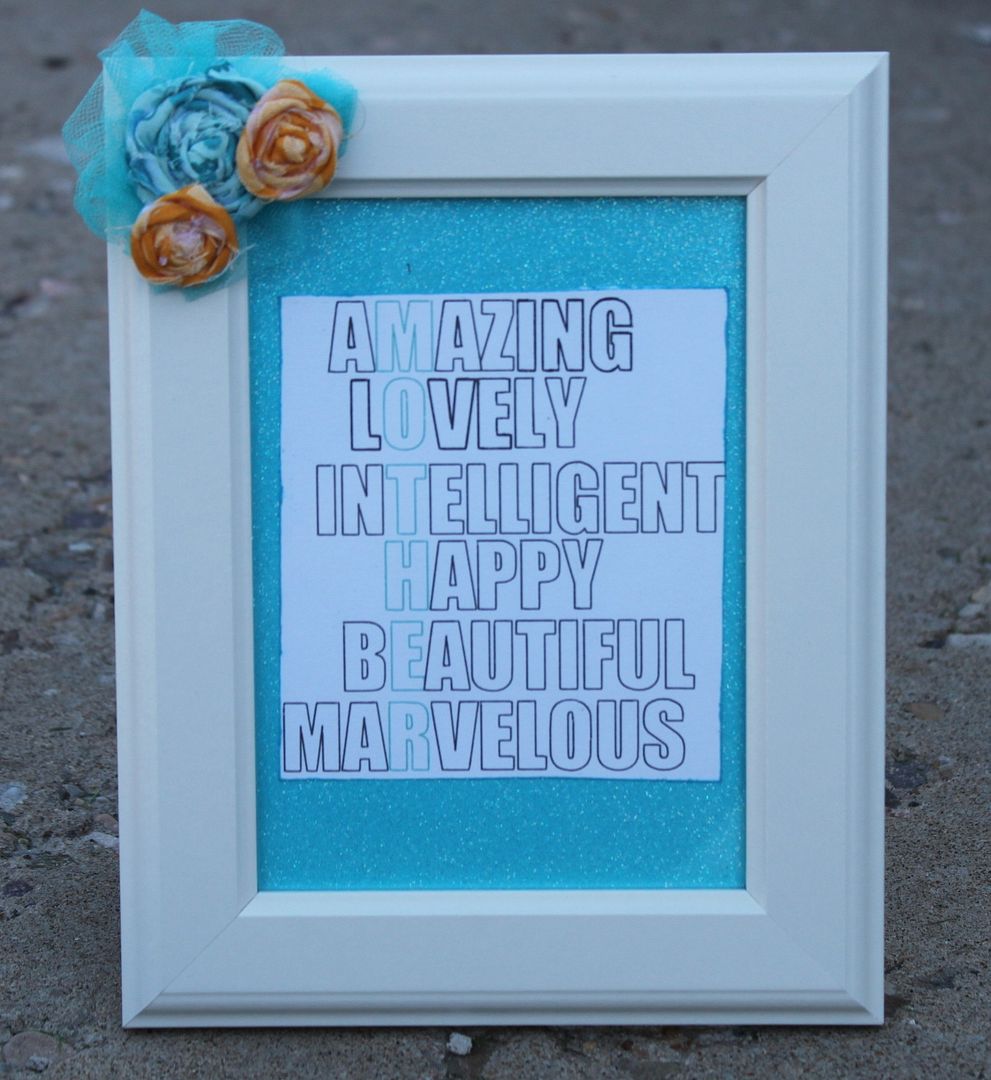 This is how I made it:
1) Using the glitter sketch pens and my CAMEO, I made the words. It was super easy and took about 5 minutes to do. For a full tutorial on how to use the sketch pens go
here
.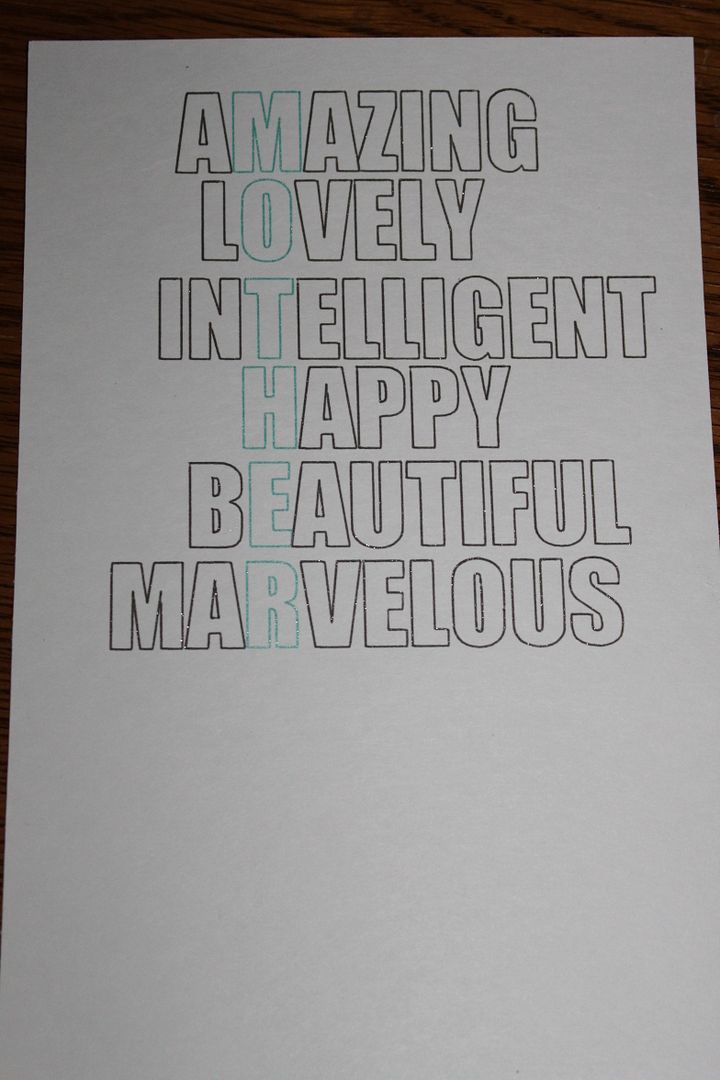 I inked the edges of the paper with a turquoise stamp pad and then glued it onto some glitter paper (because who doesn't love glitter?).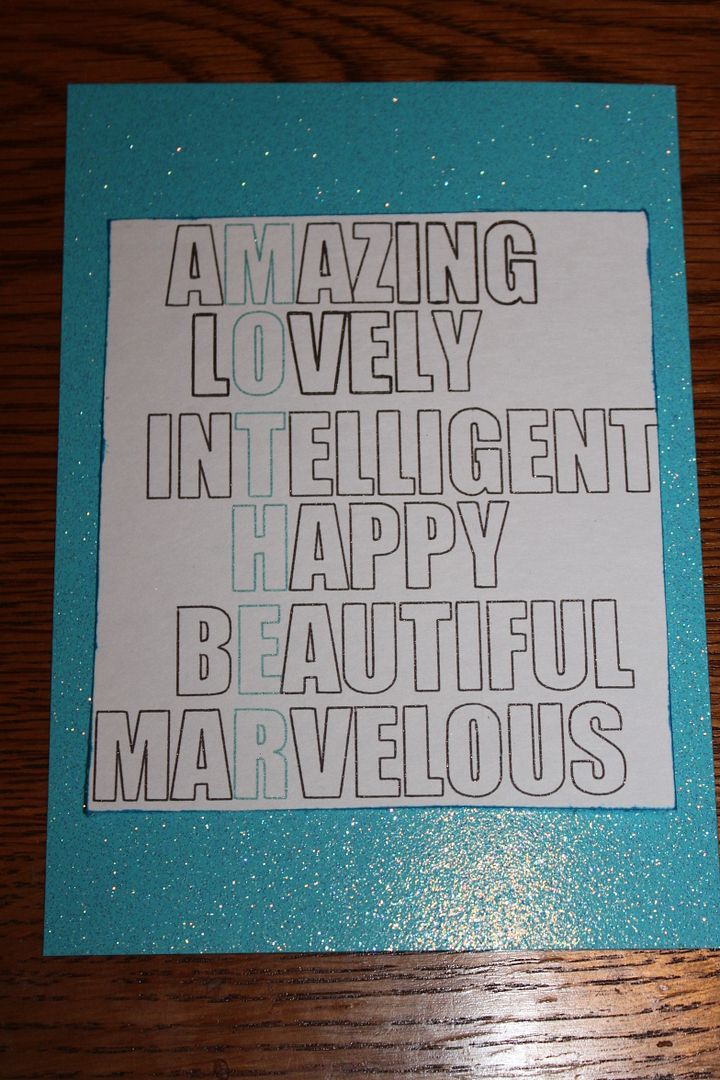 I made some rosettes with fabrics, put some tulle behind it and then glued it onto the frame.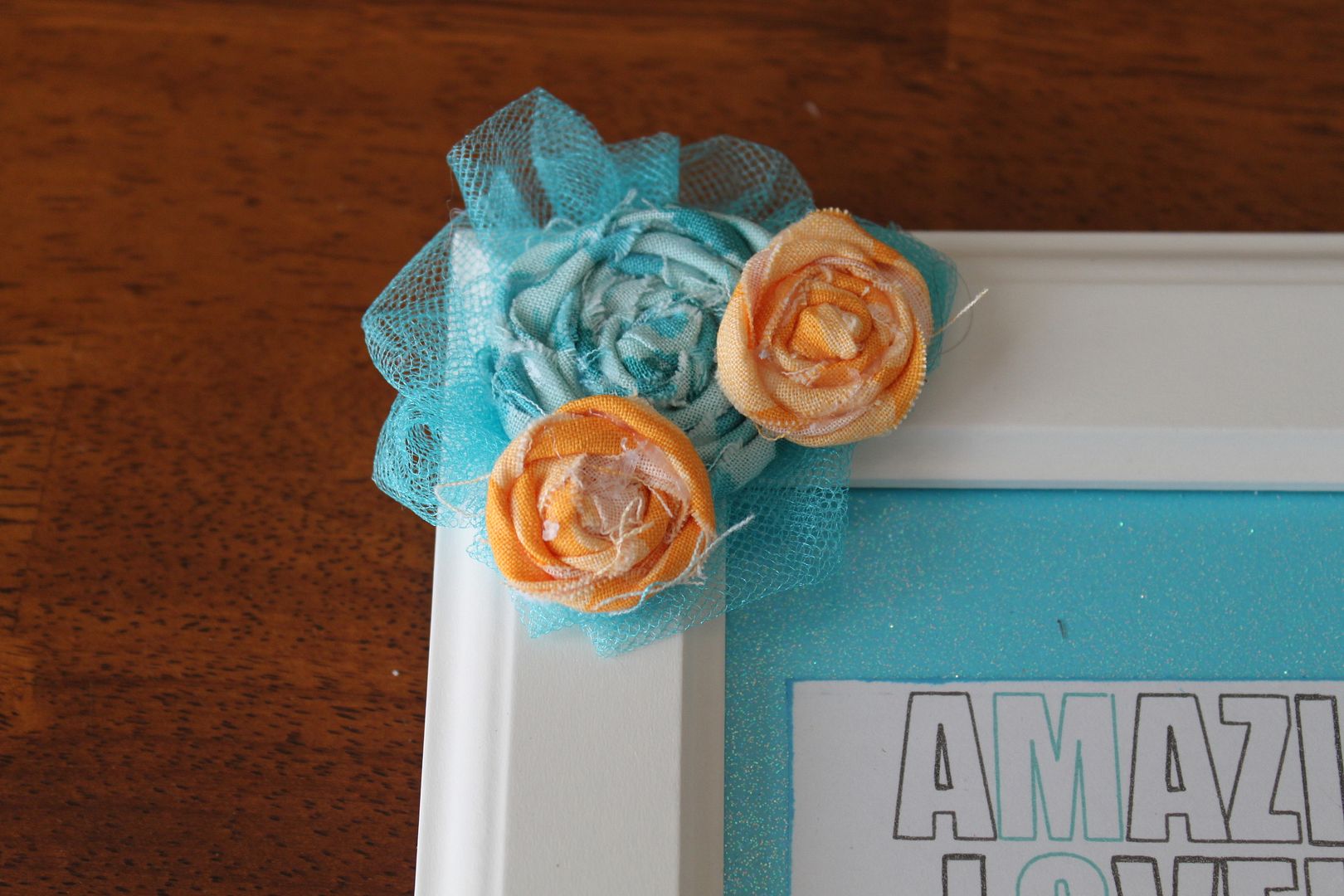 And that's it!! I hope that my Mom and MIL like it because I think that all of these words describe both of them!!