Hello everyone! I hope that you are having a wonderful day! How was your weekend? We had a good one and the best part is, it's not over with! My husband has the day off and we planning on dropping off the younger two kids at someone's house and take a day date (to celebrate my birthday, which is in a week). I'm so excited for it because we both desperately need a break from our cute kids.
Saturday my two older boys had a basketball game. It was so great! It was so much fun to watch the little kids play, especially the little kindergartners. Let's just say that double dibbling and traveling were not called in this game 🙂
I also finished up decorating my living room this past week, so come back on Tuesday to see the big reveal!!
Thanks to everyone that linked up last week! Here are a few that caught my eye:
Mason Jar Chandelier by Marty's Musings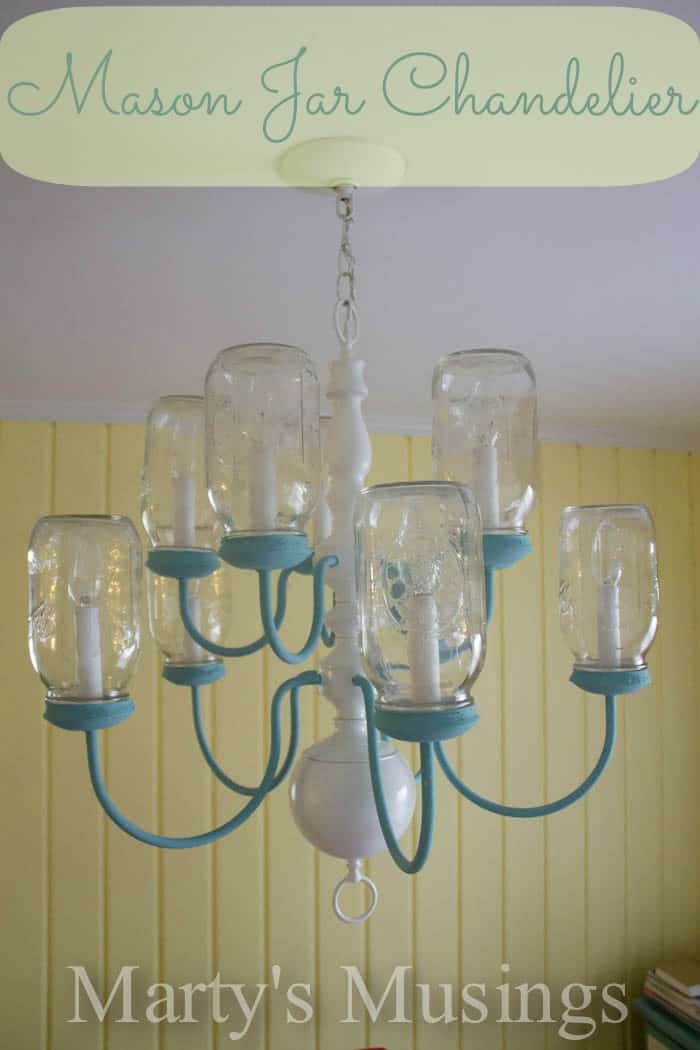 And now it's time for the party!