Turn your favorite pictures into beautiful jewelry!!
Hello to everyone! How was everyone's weekend? Mine was great! It was my birthday on Friday and I just did things that I wanted to do. I didn't clean or cook and the crafts that I did were for me! It was wonderful!! 🙂
Rachel from Sun Scholars made this adorable sunflower cupcakes, yum!
Michell from Girl in the Air made this awesome headboard out of shutters, amazing!!
Stacey from Elle Belle Creative made this fun little tooth pillow, love it!!
Kori from Mom's of All Trades made this fun little game out of tin boxes, so fun!!
Junkrestore made this great bead out of old doors, brilliant!!
Terri from A Creative Princess made this cute bracelet our of a Hobby Lobby gift card, so creative!!
Jen from Simply Living made this bathroom topiary out of a loofah, so cute!!
Emily from Eat.Pray.Love and Craft made this awesome decor ball out of book pages, love it!!
If you've been featured, grab a button!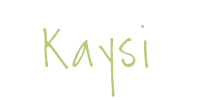 Check out these sites!!