Ever since I did my
Shabby Apple
giveaway, I have been really wanting a cute dress. I have entered every giveaway that I could find, no luck. Then I remembered that I had a dress that I could refashion. I bought this dress when I was pregnant (it's a pregnancy dress) for $1 at a garage sale. I have wanted to do something with it for a long time but never put the time into it.
So here it is before. This is an awful picture, my son took real quick so I could start working on it. The angle is bad and the dress makes me look pregnant.
Here's the after. Much better, don't you think?
This is how I did it:
1) First I turned the dress inside out, pinned it and then sewed the back. I took off about 5 inches of the dress.
2) Then I worked on the sleeves. They were just too big. So I cut off the bottom of them
3) Then I did a straight stitch in the middle of the sleeve. I used a wide stitch, so I could pull the thread though.
4) I pulled one side of the thread to make it gather and then sewed it to keep it gathered.
5) I then turned the sleeve inside out and sewed the bottom of it to make it smaller. Then I turned in the edge and hemmed it.
This is what the sleeve looks like now, much better!
Now for the little "belt" thingy.
6) I used a pair of pants that I made into shorts and pinned it to the dress.
7) I sewed it about 1/4 inch from the edge, to allow the grey fabric to roll over the stitch.
And just like that, I have a dress that actually fits me and doesn't make me look pregnant! 🙂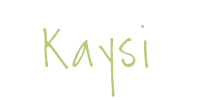 Check out these sites!!