This is a Sponsored post written by me on behalf of
Flood Wood Care
for
SocialSpark
. All opinions are 100% mine.
It is starting to get warm and nice outside.  With the warm weather, comes being outside more and more.  I when it gets warm enough to eat outside (it's awesome when one of the kids spill and you don't have to worry about it!).    
Back at our old house in Kansas, we had a great deck.  It was nice and big and many times I would enjoy a nice snack with my kids on it.  It was prefect because it right off the dining room so eating outside was nice and convenient .  We didn't take very good care of it though.  We stained it once while we were there but that's it.   We didn't know that we needed to protect it from the weather (we were first time home buyers and had no clue).  So when we got ready to sell our house, the inspector told us that we need to repair several boards.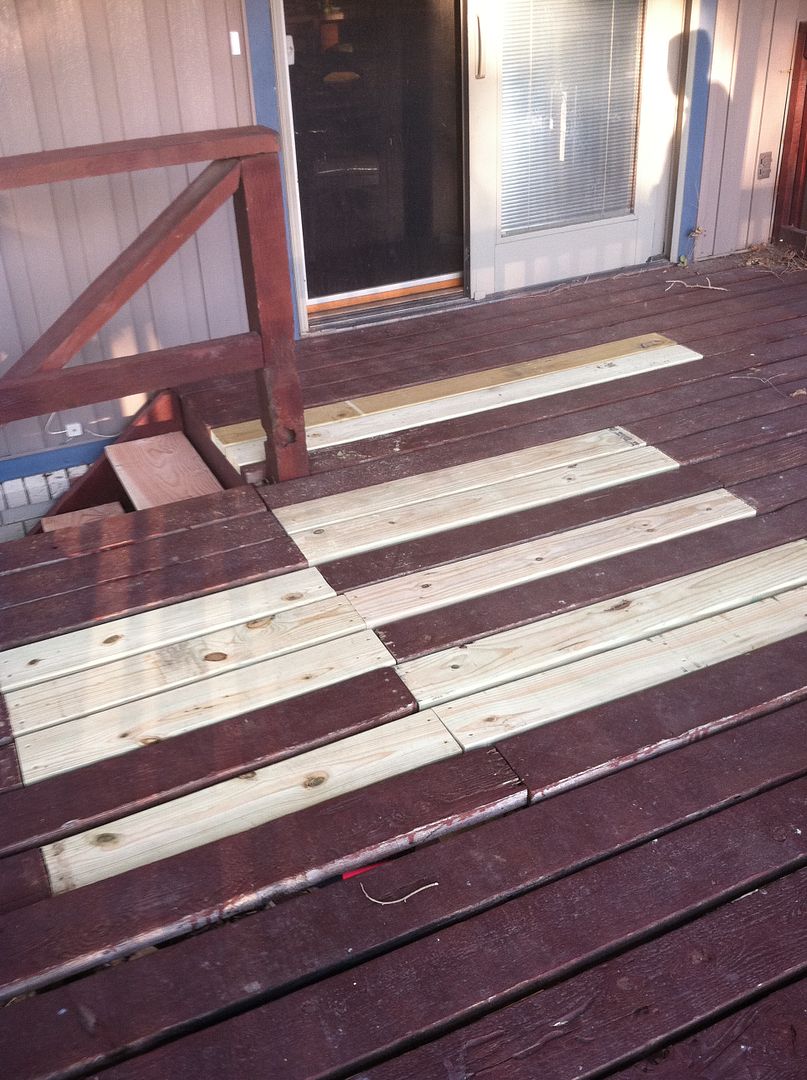 And we had to replace the stairs.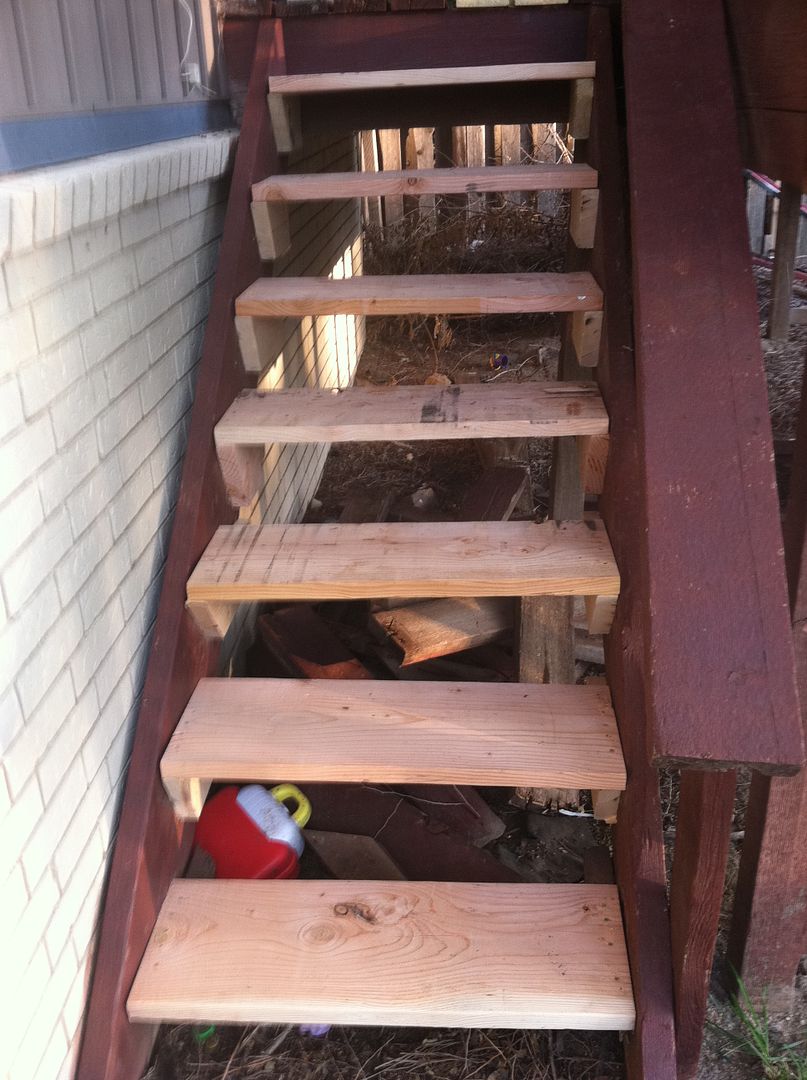 (sorry pictures were taken with my phone).
Had we known about taking care of the wood, maybe it would have lasted a little longer.    
Flood® Wood Care
 has all you need to care for your wood.  They are called the "wood specialist".  Their products won't only protect your wood from the elements and the weather, it will spruce it up too.  Who doesn't love a pretty deck or fence?  I know that I like things to look good and not old and worn out.  
Do you have some wood that needs come care?  A deck, fence, or play set?  You might want to check out 
Flood® Wood Care
 and see what ways you can protect and spruce up your wood this summer!  Do it before it becomes damages and you have to repair or replace like we did!