My oldest son lost his first tooth way back in August, so I of course had to scrapbook it!! He lost his tooth with out us knowing it and swallowed it, so he wrote a note to the tooth fairy and drew a picture of his tooth. So I put that in the layout. I just love the colors on this page!!
Here's his picture of his tooth, isn't that so cute!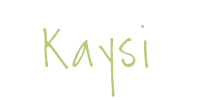 Check out these sites!!