Silhouette
is having another great sale now through March 1!! You can get the Silhouette machine, 1 roll of premium black vinyl, 1 roll of premium frosted vinyl, 1 roll of premium transfer tape and 1 home decor cd all for $225!! That is a $375 value! Just use the code SIMPLE at checkout. And if you don't need the machine, the premium vinyl is 25% off!! Use code SIMPLE at checkout. This is a great way to spend your tax return :).
The premium frosted vinyl is really awesome!! You can use it on windows and glass to make it look like etched glass. It's prefect for a window in your house that you don't want to damage with the chemicals, with the vinyl you can still add a design!
I've been wanting to label my canisters. One day I almost served my son flour for his strawberries! 🙂 So I used my frosted vinyl on them. I like the etched glass look, but my canisters are plastic, so this was prefect for them! The vinyl makes them look them they are glass. No more flour with strawberries (as long as I read them first :D).
So here they are. I bought the flourish on the online store
Here a close up, it's kinda hard to see because it's pretty subtle.
And this is what it looks like when the canister is filled.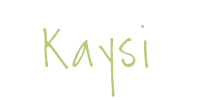 Check out these sites!!