I decided to redo another one of my signs that I did a little while ago. Once again, just too busy. Sometimes I forget my own motto: keep it simple. I really felt like it was taking away from what was important, the words.
So here is the before:
And here is the after: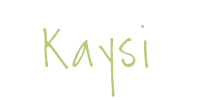 Check out these sites!!