Have I told you lately that I love
WayFair
?? Well I do!! I just love the variety for things that they have!
I'm really trying hard to organize my house. One major room that needs to be organized is my craft room. When I started this blog, I was really only into paper crafts, now that's not the case. I now have a good collection of fabric, vinyl and much more! Because I do so many more crafts, I need a bigger work space.
This was the desk that I have used for the past 7 years.
And now this is what I get to look forward to! I pretty much doubled my work space! And hopefully soon I will get a rolling chair so I can just move from side to side!
As always,
WayFair
were really easy to work with. I knew that I wanted a desk, so I searched under
office furniture
and within 10 minutes, I knew that this was the exact one that I wanted. I love that it's a corner desk, so I can maximize the space there. Ordering was easy and they shipped it the very day and I got it within the week! I was able to put it together (by myself) and it looks great!! I'm so excited to whip up some awesome crafts now!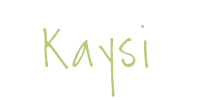 Check out these sites!!